Introduction
The ability to effectively manage resources is crucial to the successful completion of any project. In this series of step-by-step guides, we aim to provide you with a detailed walkthrough on how to harness the full potential of resource planning in Jira using TeamBoard ProScheduler.
Whether you're new to Jira, or looking to enhance your resource planning strategies, this guide is tailor-made for you. By the end, you'll have a thorough understanding of resource planning and the practical knowledge to implement it effectively within your own team. Stay tuned as we embark on this journey to revolutionize your project management experience.
What is Resource Planning?
Resource planning is a key aspect of project management that involves identifying, organizing, and managing the various resources required to execute a project efficiently. These resources often include personnel, equipment, software, and financial resources. The primary goal of resource planning is to ensure that all necessary resources are available and utilized effectively when they are needed.
Let's illustrate this concept with an example:
Suppose you are a project manager in a software development company, and you are tasked with managing the development of a new mobile application. The first step you would take in your resource planning process is to identify all the resources you would need to complete the project.
These might include:
Personnel: This includes software engineers, designers, testers, and quality assurance specialists. You would need to identify the right individuals for each role based on their skills and availability.
Equipment and Tools: This could include computers, development software, testing tools, and server space.
Time: Each task in the project has to be scheduled with an understanding of how much time it will take and when each task needs to be completed.
Financial Resources: This includes the budget for salaries, software licenses, equipment, and any other expenses related to the project.
Once you've identified all your necessary resources, you then have to allocate these resources to the specific tasks within the project, making sure that each task has the necessary resources allocated to it at the right time.
How to Manage Resources in Jira with TeamBoard ProScheduler?
Managing resources in Jira with TeamBoard ProScheduler can be broken down into the following steps:
Step 1: Installation
Start by installing the TeamBoard ProScheduler plugin from the Atlassian Marketplace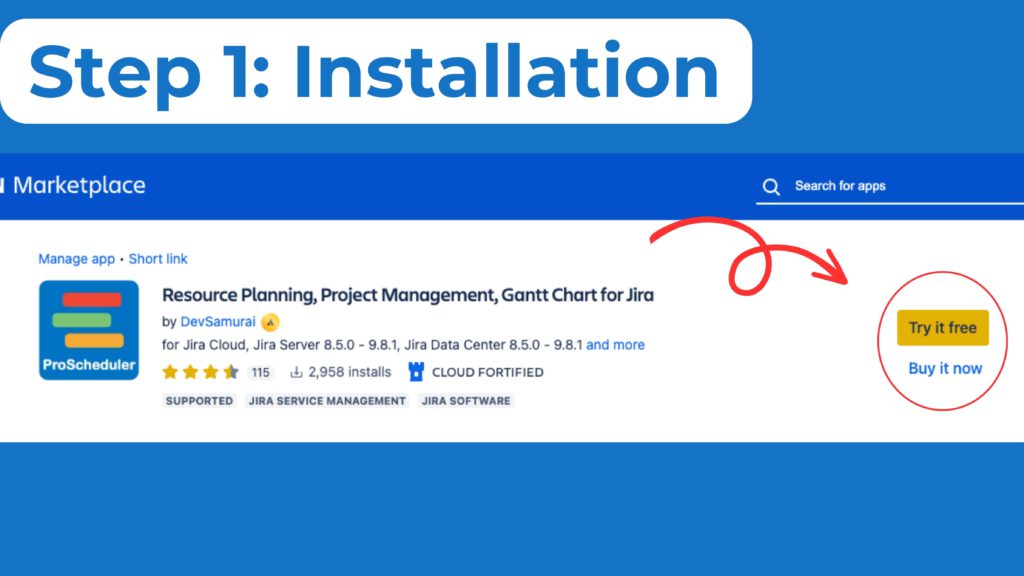 Step 2: Access Resource
After installation, you can access TeamBoard ProScheduler within your project. Navigate to the ProScheduler board, where you can create and manage members and groups. Access the "Resource" tab on the board for an overview of your available resources.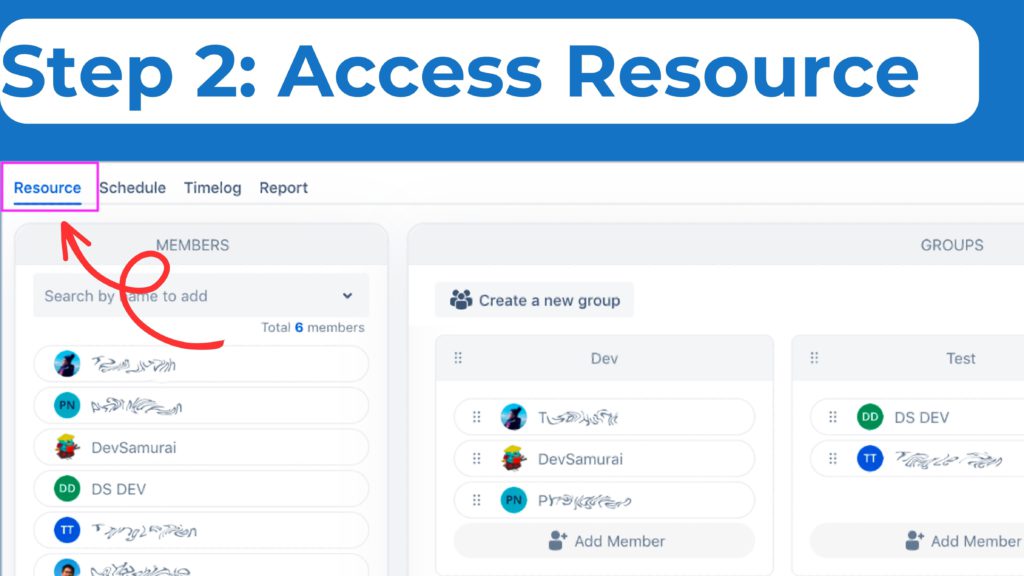 Step 3: Manage members
Click the "Edit" button to switch the member's box to edit mode. Here you can:
Add members to the board by searching their names and clicking on the result.

Remove members from the board by hovering over a member's name and clicking "Remove".

Move members' positions by clicking on the dots icon and dragging and dropping their cards. The arrangement of members in this list will determine their order on the scheduling board.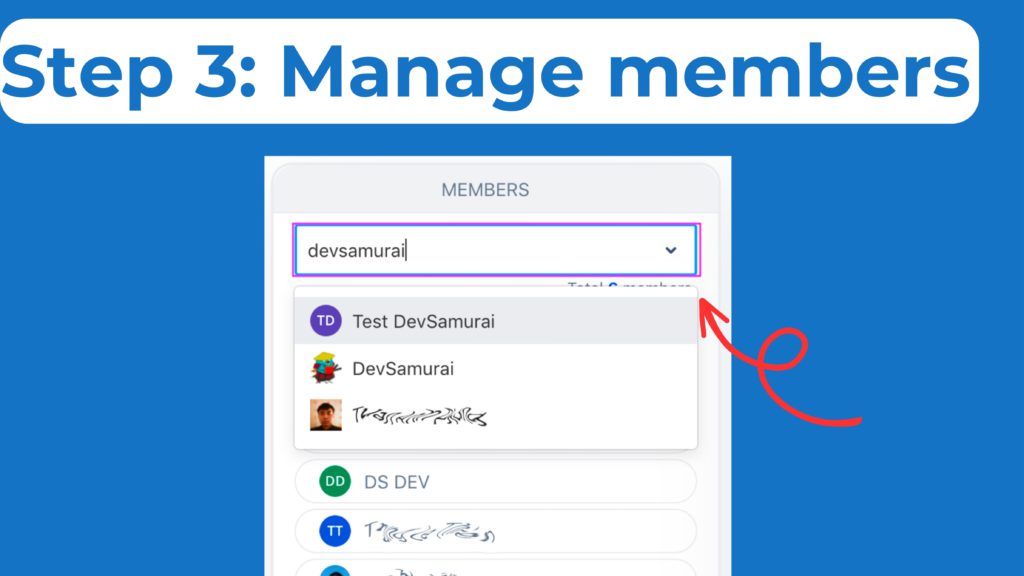 Step 4: Manage Groups
On the right side of the "Resource" tab, you'll find the Groups grid. Here you can:
Create a new group by clicking on "Create a new group", fill in the group name, and add members to the group.

Edit existing groups by changing names or adding/removing members.

Easily drag and drop members from the members list to the group for quick assignments.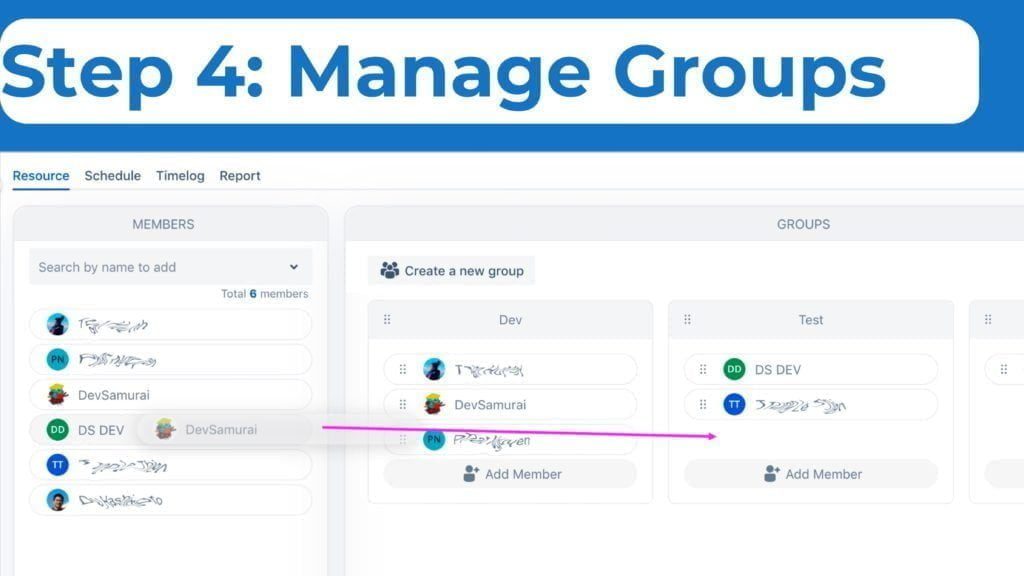 Step 5: Schedule View
The Schedule View gives you two ways to view your resources:
Member view: This shows all the individuals added to the project or program board.

Group view: This shows all the Groups and the members under each group. You can switch between these views as needed.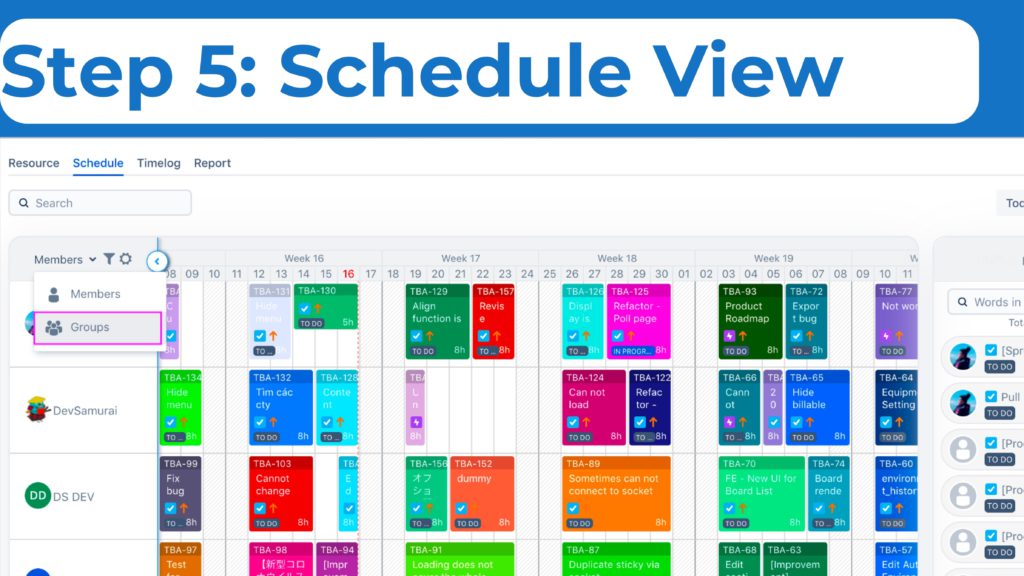 Step 6: Track and Adjust
TeamBoard ProScheduler allows you to monitor progress, track the usage of resources, and make necessary adjustments. You can update statuses, reassign tasks, and reschedule items as needed.
By following these steps, you'll be able to take full advantage of the resource management capabilities that Jira and TeamBoard ProScheduler provide, allowing for better project planning, execution, and success.
What Are the Benefits of Resource Planning Integrated with Jira?
The benefits of resource planning with Jira and TeamBoard ProScheduler are manifold:
Better visibility:

Provides a clear visual overview of resource allocation, which aids in workload balancing and preventing over or under-utilization of resources.

Increased efficiency:

It helps in avoiding resource conflicts, managing dependencies, and minimizing downtime, leading to improved project efficiency.

Real-time tracking:

The tool allows for real-time tracking and adjustments, enabling proactive management of issues before they escalate.

Improved communication:

By providing a central place for resource information, it fosters better communication among team members and stakeholders.

Reduced risks: Through effective resource planning, it reduces the risk of project delays or cost overruns due to resource-related issues.
In summary, incorporating TeamBoard ProScheduler into your Jira software can drastically improve your resource planning capabilities. With better visibility and control over your resources, you can ensure your projects stay on track, on time, and within budget. So why wait? Start maximizing your resource efficiency today with TeamBoard ProScheduler.
Getting Help and Support
While we've strived to provide a comprehensive guide for resource planning using TeamBoard ProScheduler in Jira, we understand that you might still encounter challenges or have specific questions related to your individual circumstances.
Rest assured, our dedicated support team is always ready and willing to help you navigate these challenges and ensure a smooth user experience. If you need any assistance, please don't hesitate to contact our support desk. Our experts are equipped to provide guidance, troubleshoot issues, and help you utilize the software to its full potential.
Remember, we're only a message away. Your success is our success, and we're here to make your resource planning journey as seamless as possible.