TeamBoard TimePlanner for Jira
TeamBoard Time provides an integrated timesheet system which is now much more precise and user-friendly.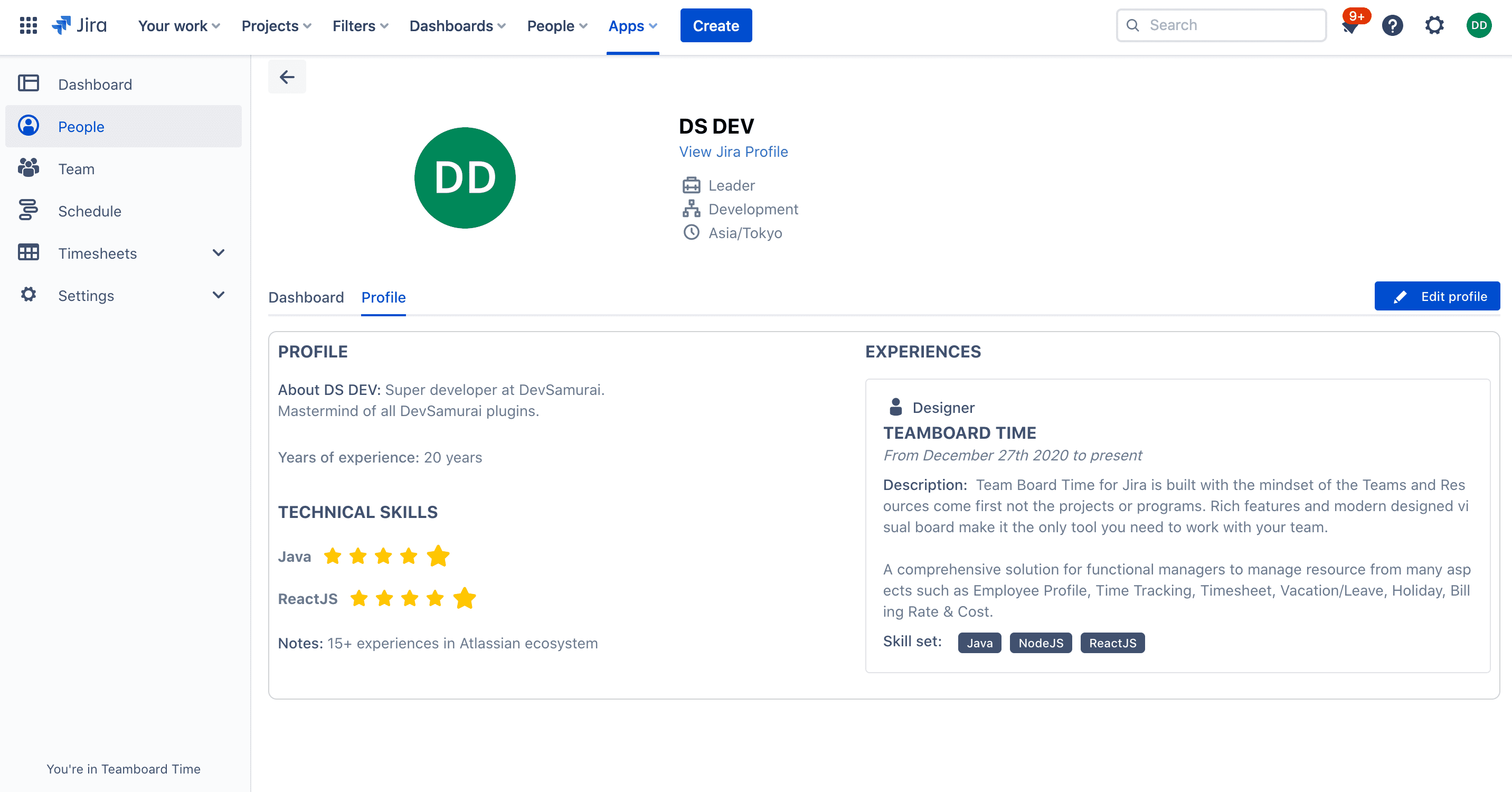 Resource profile management
Manage personal profiles, skills, and knowledge directly in Jira with TeamBoard TimePlanner. Easily share and export these profiles for various purposes.
Profile Management: Update and manage personal profiles, skills, and knowledge directly in Jira.
Easy Sharing: Share and export profiles effortlessly for diverse needs.
Dashboards
Experience personalized control with TeamBoard's dashboards. Access personal and team dashboards loaded with statistical information, reports, and shortcuts to other features.
Personalized Control: Navigate and manage projects easily from personal and team dashboards.
Quick Access: Get instant access to statistical information, reports, and other features.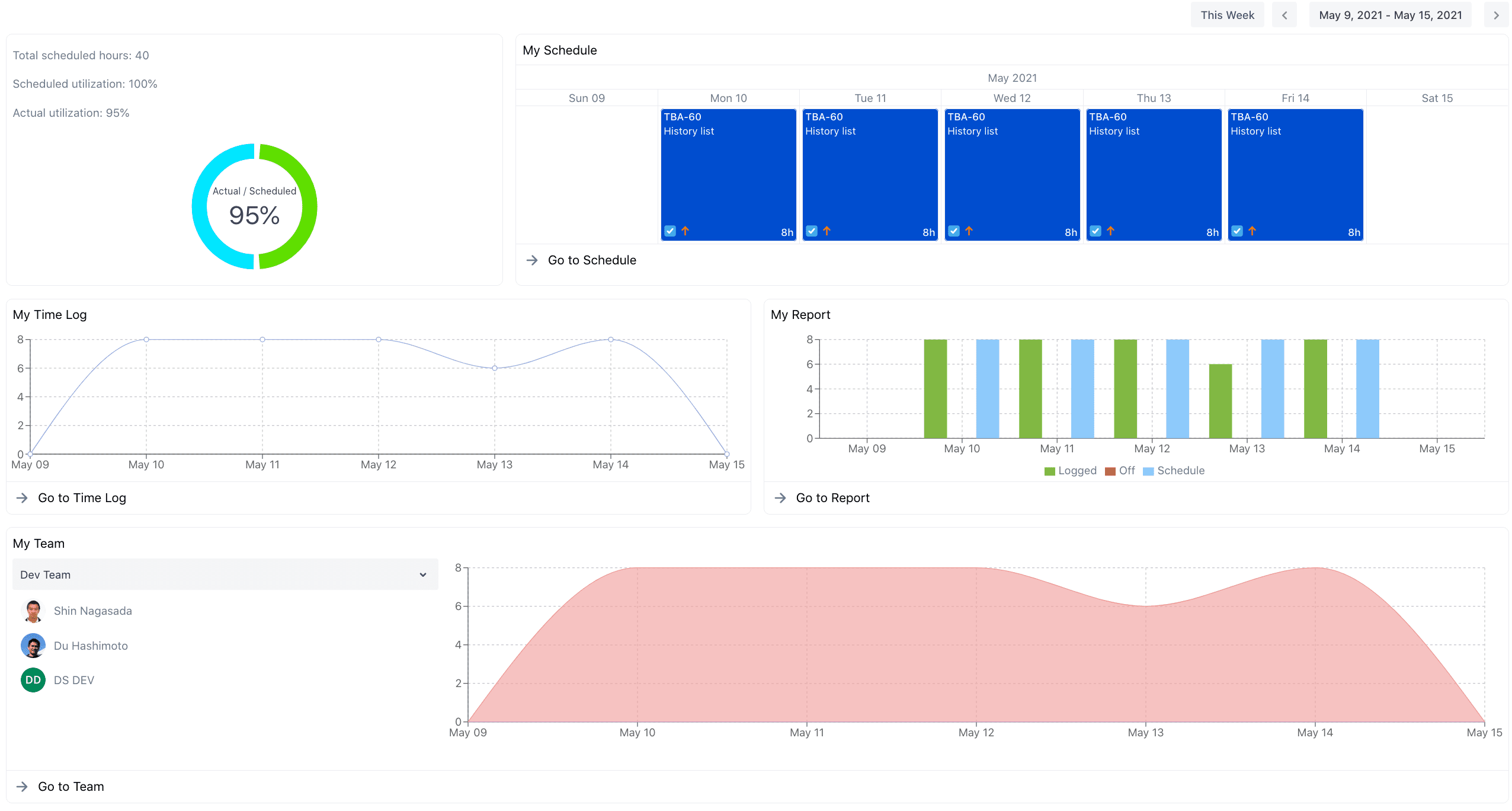 Simple Drag & Drop Scheduler
With TeamBoard drag and drop interface you can simply schedule your teams on projects or events by dragging bookings on the scheduler. You can also quickly resize bookings with drag handles on each project booking.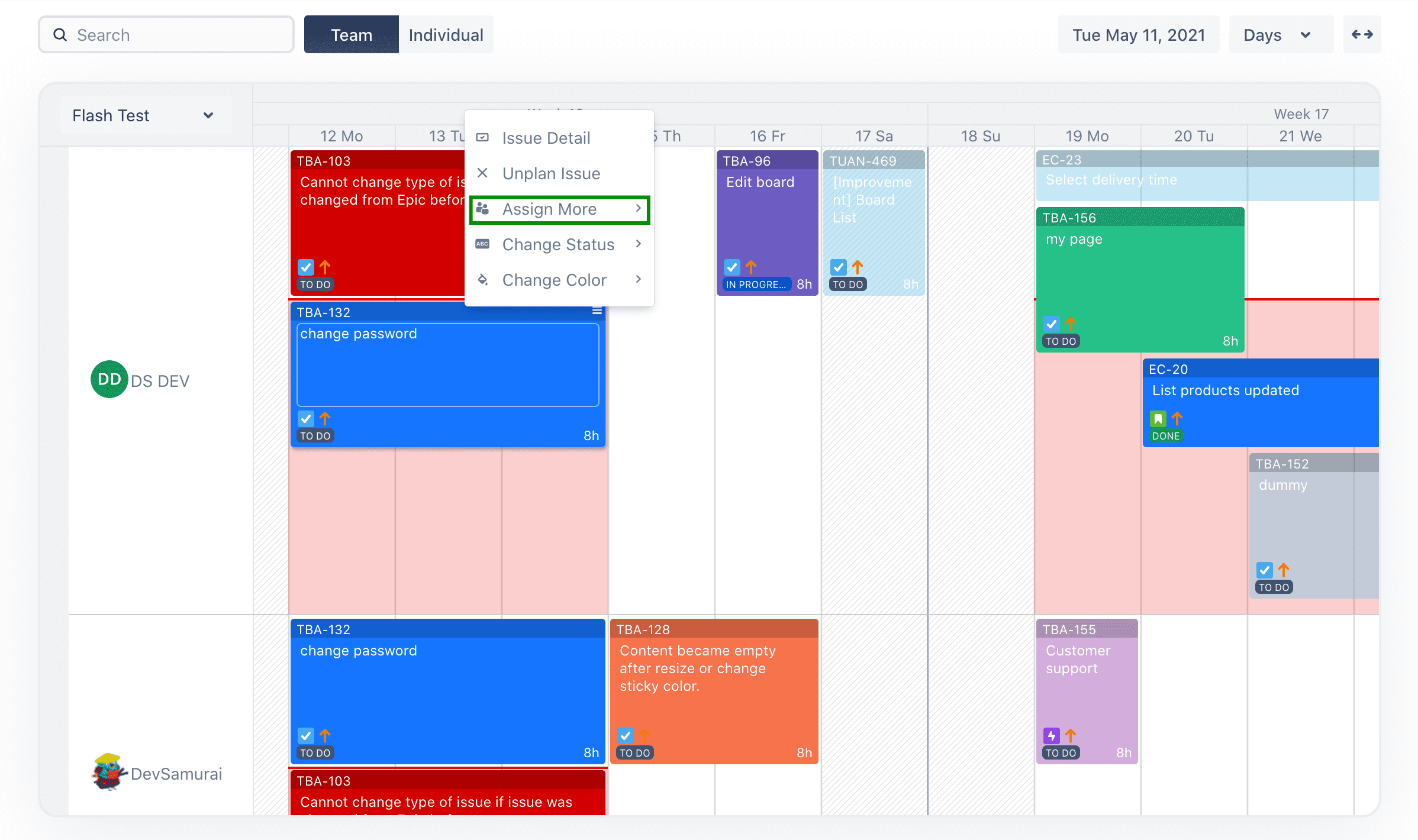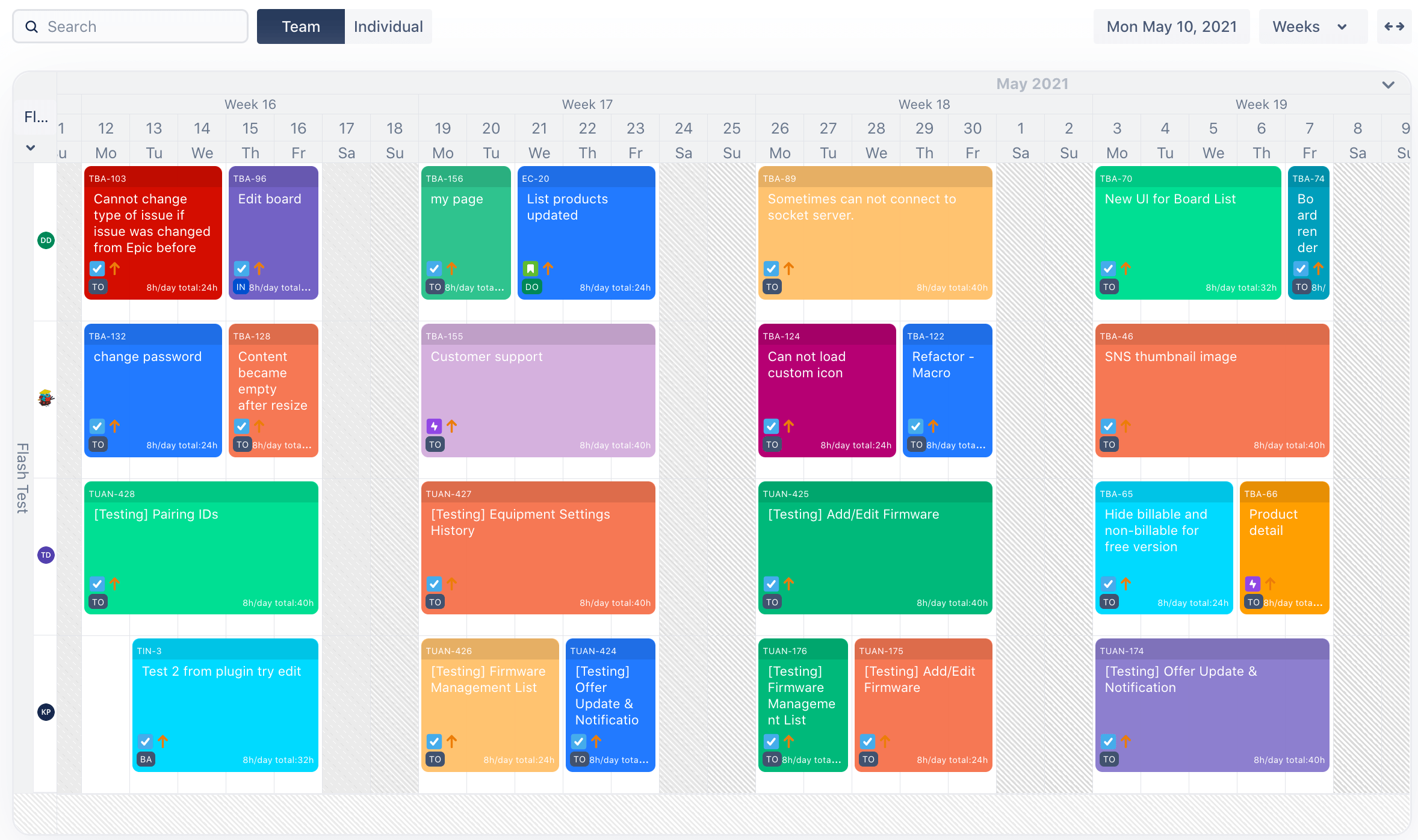 Team Scheduling
Visualize team's tempo, task scheduler for team and individual
Resource planning visualizes workload, resource utilization.
Vacation and time off management
Manage vacation and leave esily with Teamboard Time for Jira.
Vacation capacity
Vacation request
Approval process
Rich reports
View Costs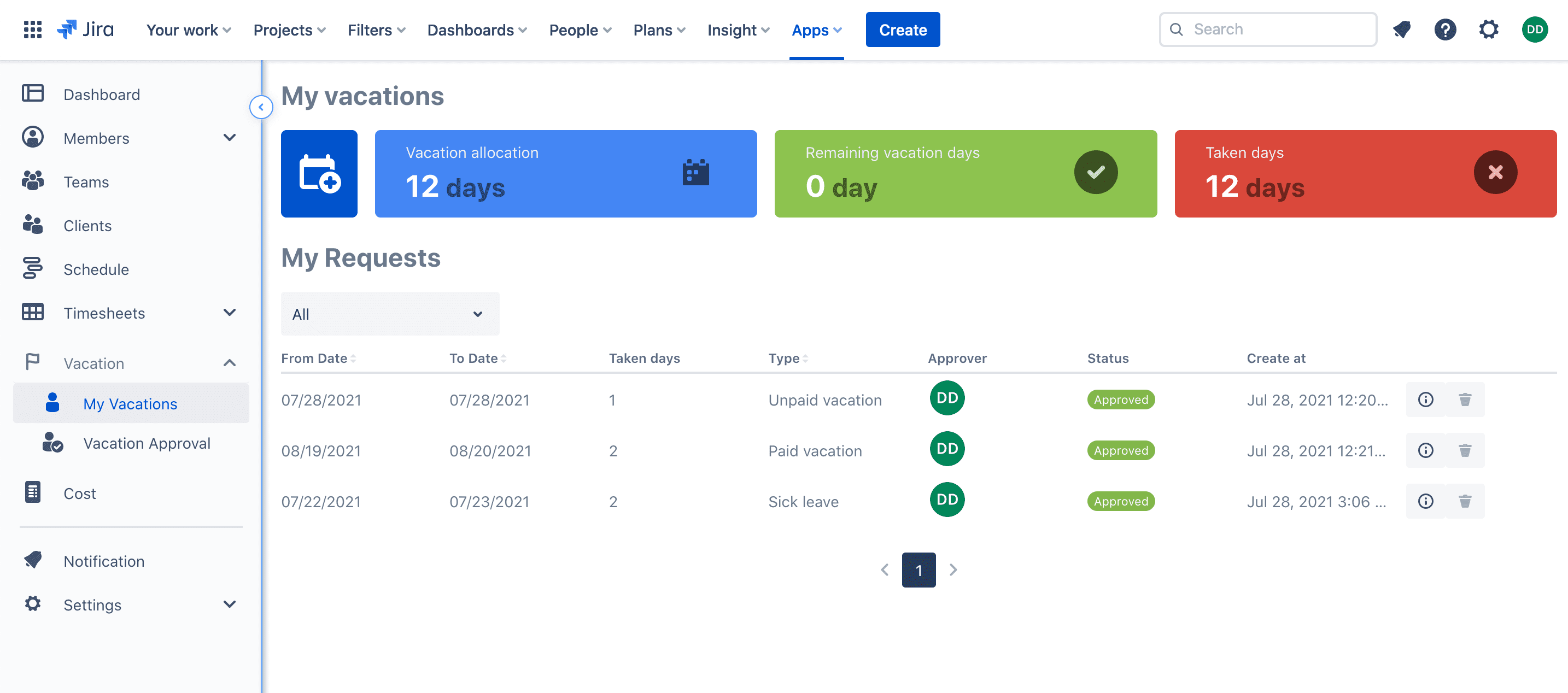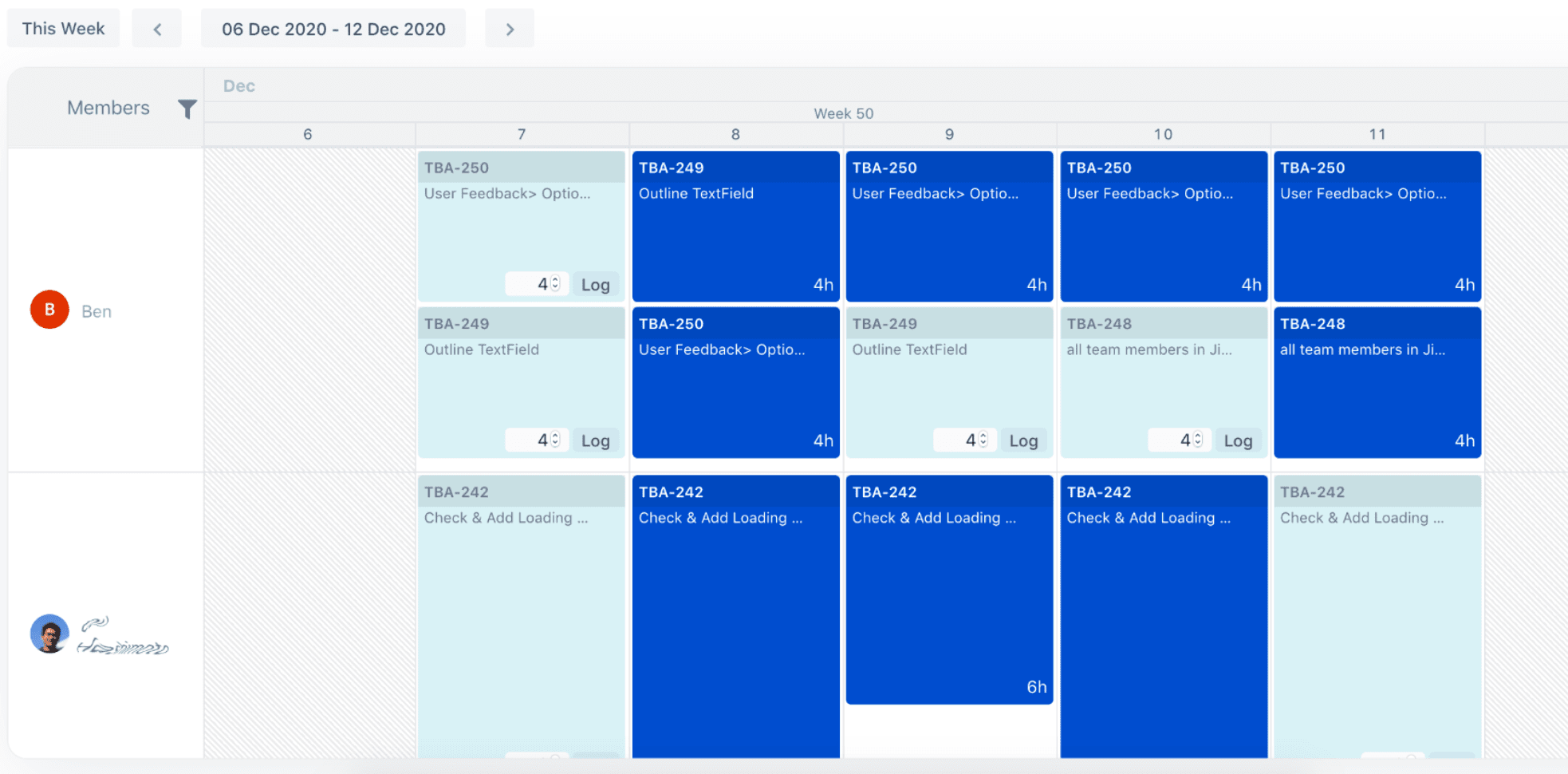 Time Tracking & Timesheets
TeamBoard Time gives you a full time-tracking module integrated right into your Jira, allowing your team report Actual Time on Projects. The slickly designed Timesheets component extends the power of our Resource Planning Scheduling tool and Reports by giving you the full picture of scheduled time versus actual time.
Time & Cost Reports for Jira
Clear and concise view of working week once the login to timesheet dashboard. They are presented with smart graphs and charts giving an interactive and visual overview of how the week is looking for a team of resources or for an individual.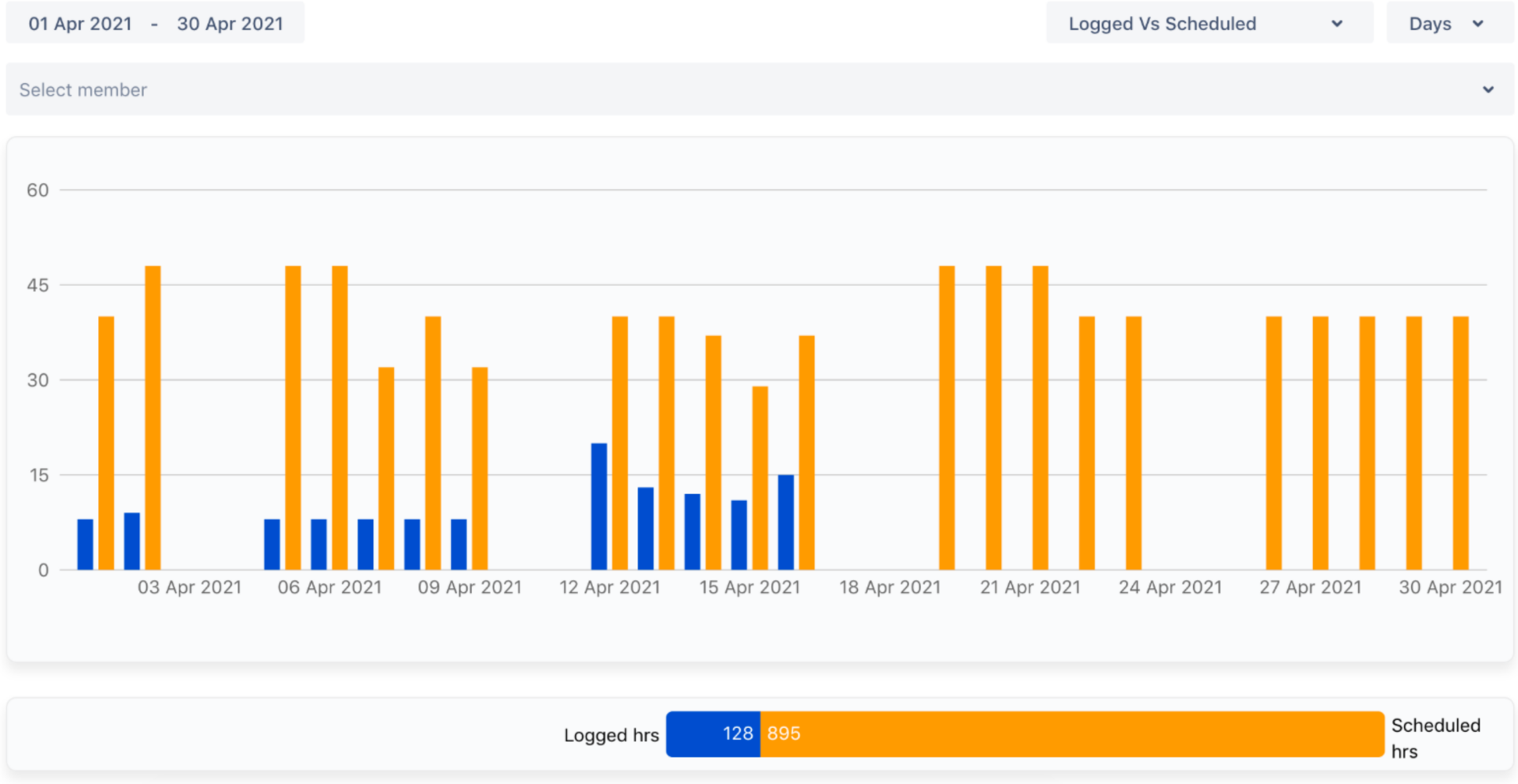 Smart Usability & Design
Drag and drop to plan, resize card to schedule time. Manage all resource and time in one central place in Jira
Billing rate, cost management for Jira
Manage scheduled cost and actual cost for individual resource or project, program.
Keep the Team on Track
Built with the mindset of Team come first, Teamboard Time show your business's availability and utilization also provide insight into the team's progress
Natively integrate with Jira
Teamboard Time runs in Jira and leverages Jira features. Best to be used togetther with Teamboard Resource to thoroughly manage resources and time for project, program or whole organisation .
Customer Reviews
Beautiful app! fancy scheduler and modern UIUX, I strongly recommend this over other expensive legacy timesheets apps.
The app looks promising I have just installed it today and starting to discover it's features. One thing I couldn't find a way around is cancelling an Approved Vacation or changing it's period range, it will be awesome if such option is available.
I am using this app daily to manage my team and very satisfied with its capabilities. Support guys are very nice and normally response instantly. Keep up a good work the Samurais!