11 Top Employee Engagement Strategies for Guaranteed Results
The zeal and enthusiasm for tasks make an employee emotionally connects with the organization. Employee engagement manifests his affiliation to the company. It is challenging to make your team engage for business success as a leader. The employees who are willing to do every task fervently add value to the business. Staff engagement is not as easy as it is assumed. You have to take the necessary measures to keep your team intriguing. These employee engagement strategies assist the organization managers in taking significant actions to engross the whole staff.
Top Employee Engagement Strategies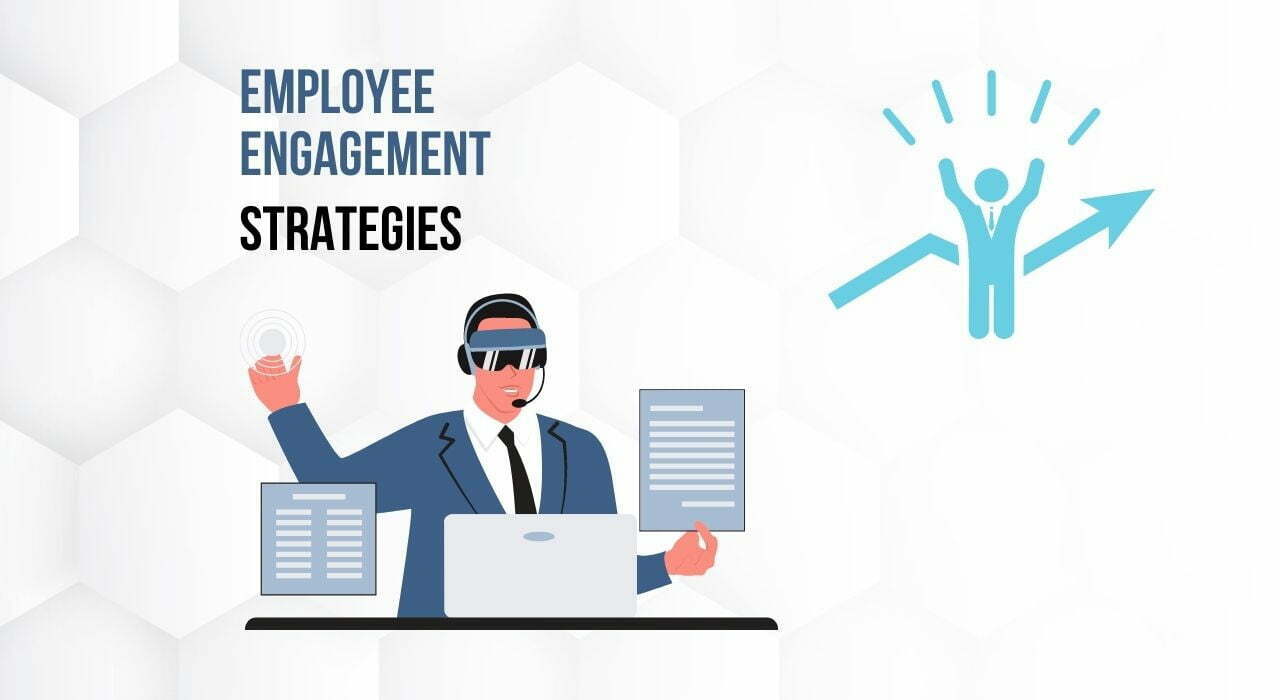 Engagement makes the employees more productive for the business of the firm. If your employee is satisfied with your company, he will work even harder to complete the targets with focus and concentration. You can opt for these strategies for employee engagement to get desired consequences.
1. Maintain a Cooperative Environment
As a business leader, you should establish a friendly and cooperative environment for your employees. You should address their problems and find suitable solutions for them. This action enhances the sense of responsibility in the employees.
Also, sometimes they put even extra effort into completing their tasks without asking for paybacks. So, you should provide an environment that enables the employees to keep balance in their lives.
2. Establish a Two-way Communication
You can promote communication with your employees to make them engage with you. This employee engagement strategy encourages the workers to share their concerns with you. You can communicate efficiently with the workers to make them feel a proper connection to you. Thus, this strategy strengthens the bond between you and your co-workers.
3. Provide Flexible Working Hours
You can opt for this staff engagement strategy to turn your workers into loyal employees. For this purpose, you should provide them with short breaks. Continuous work makes the employees exhausted, and they cannot complete their chores to the quality standards.
Similarly, the team members got distracted by continuous working hours. They often use social media; mobile phones during working hours. So, they do not concentrate fully on the project. So, if you grant them short breaks, they can peruse their extra activities in this timeframe.
4. Consult your Employees for any Big Decision
When you deliberate with your team members for essential decisions, the employees feel valued. You can consider their consultation to keep them engaged in the company's matters. This strategy is one of the necessary employee engagement strategies to experience.
For example, if you want to make a contract with your competitive industry, you should turn to your employees before taking any legal decision. This course enhances the employee's trust in the company, and he is devoted to doing any piece of work proficiently.
In addition, if something goes wrong, team management strategies can rescue your business right away.
5. Give Innovative Opportunities
The employees prefer those firms that provide more creative opportunities to them. Therefore, it's recommended to offer free training courses, internships, technical skills, and workshops to employees.
This employee engagement strategy motivates the employees and provides them with all the suitable opportunities under one roof. So, they keep themselves engaged to pursue these opportunities.
6. Give Appreciation to Quality work
When you appreciate the quality work of the employees, they get jubilant and endeavor to work more delicately. The laud and admiration of work produce a sense of engagement in the employees.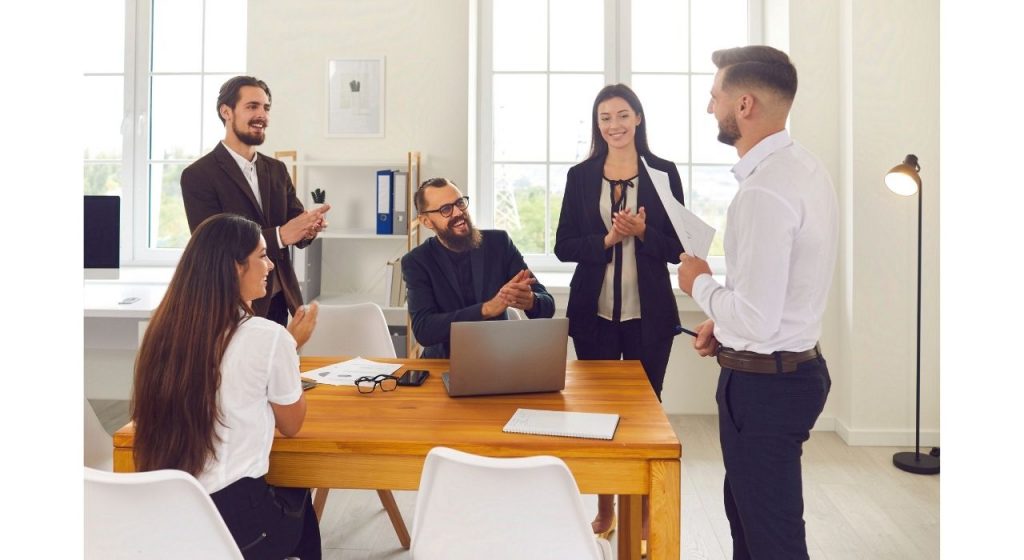 Of all the employee engagement strategies, this strategy augments self-confidence. Thus, as a business manager, you should praise the content of your employees for guaranteed results.
7. Keep equality between the Employees
The companies that favor some employees and neglect others do not make their mark in the industry. You should maintain an unbiased environment to satisfy the employee's needs. So, opting for this type of attitude appeals to the employees, and they do their chores with devotion.
A partial behavior has a negative influence on the employees. They do not perform well under this biased environment. So, you can improve your attitude efficiently to get satisfactory outcomes.
8. Develop Transparency and Autonomy
The companies who install transparency in their work-forces are well-developed compared to others. Employees will be more engaged by opting for these employee engagement strategies.According to a survey, 25% of the employees don't trust their employers. So, where there is distrust, there is under-performance.
Moreover, if you give freedom to your employees, they feel esteemed. As a result, they work harder with proper job satisfaction. Autonomy makes the employees enthusiastic and engaged. This strategy enables the employees to work adeptly in a healthy atmosphere.
9. Acknowledge your Employee Needs
The leaders should pay attention to what their employees want. You have to consider the needs and preferences of the employees for favorable conclusions. Therefore, you can analyze whether your employees want to work independently or in groups.
So, if you listen to what your employees ask you, they work proficiently. The employees do well when you understand their working style and needs.
10.Respect your Employees
The employees work with will only if you make them feel a part of the workforce. As a company leader, it is your utmost responsibility to treat your employees adequately. You can give respect to them to get them engaged. So, you can opt for this staff engagement strategy for their well-being. You have to recognize the employee successes.
In addition, you should treat them courteously. You have to listen to their perspectives to improve the management process. The engagement of the employees depends on the proper analysis of these things. So, you can opt for these employee engagement strategies to make your company stand out in this contemporary world.
11. Make Use of Technology
In the current era, employee engagement and tracking tools like ProScheduler and TimePlanner are no lesser than a blessing. These facilitate employees' working by offering all-in-one operations in just a window. Neither any tab switching nor any progress tracking issues, thus allowing a smooth functionality.
The Bottom Line
Employees are the backbone of any organization. Furthermore, their engagement and involvement result in immediate benefits for the businesses. Just follow the aforementioned strategies and quadruple your business progress.