Effective Team Management Strategies for Guaranteed Results
The capacity to organize and coordinate a group of people to accomplish a particular result, objective, or task get referred to as team management. A manager, the right team, communication, goal setting, developing healthy relationships, and team management tools to assist everyone keeps efficient and organized are all part of effective team management strategies. Effective team management strategies are critical since it increases employee productivity and motivation.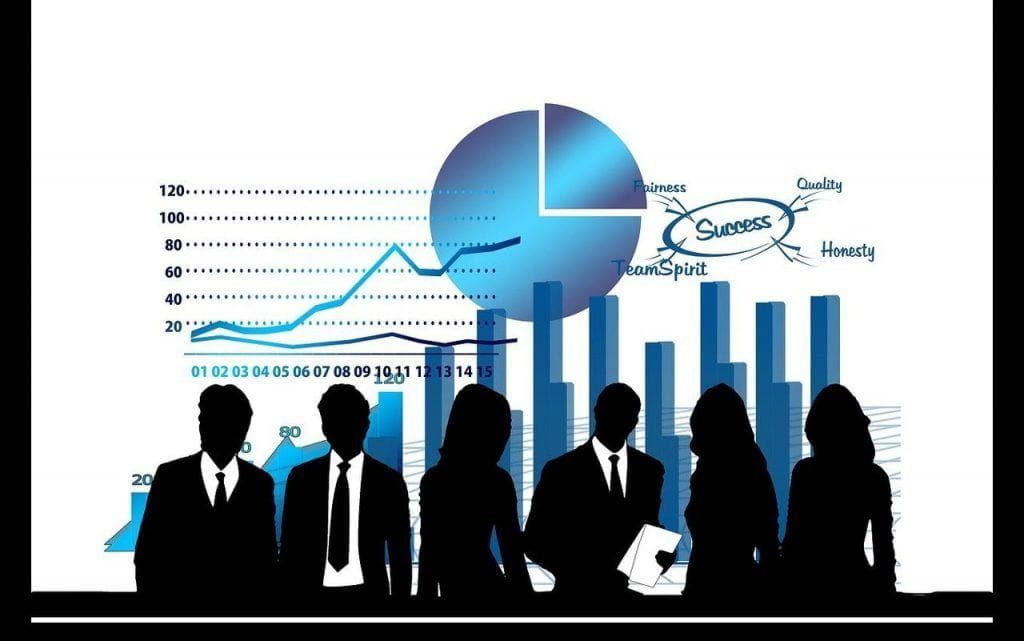 Leading a team may be a stressful and demanding endeavor. In addition, achieving the correct balance from week to week may be complex, with many changing parts. As you put together a team for your project, you will begin to identify the best methods and team management tools to support them. These tactics improve with time, but you can use several team risk management strategies to speed up the process.
Effective Team Management Strategies
Let's get straight into them;
1. Recruit the Right People
Finding the correct team members is tough, but it is also critical for team performance management. Having the proper people on your team allows you to maintain your project's productivity at its peak. You may utilize the first interview sessions to discover more about possible applicants' abilities, skills, and qualities one-on-one. You may also use the information acquired to make educated judgments when reorganizing jobs and responsibilities.
2. Build Relationships
In addition, developing connections with individuals you supervise is an often-overlooked team risk management strategy. It's just a fact that people work harder and do better for individuals they like. We're not suggesting that you invite them to your home for Sunday supper. However, a beer after work, a lunch, or a pizza party where you can get to know your coworkers better is an excellent place to start.
Again, this is an area where you should encourage your team members to build connections. Plan team-building activities weekly or monthly schedule these during work hours. Bowling and dart leagues are also enjoyable. Almost any cooperative team activity may help to develop connections.
3. Be a Good Communicator
Communication is at the core of effective team performance management strategies. Without exception, poor communicators make poor team managers. To operate successfully as a team, everyone must understand their duties, who they report to, what gets expected of them, and when to pivot to another task. If you communicate poorly, your team will squander time on non-essential or duplicate work.
If team leaders want to be successful, they must do more than convene a meeting and tell everyone what to do. These suggestions may help individuals communicate with you and with one another. In order to develop communication among your team, you must accept and create routes for honest, constructive criticism. Regular meetings, one-on-one sessions, and openness may provide a steady flow of knowledge for your staff.
4. Define Roles Between the Team
This is not about employment duties like programming, marketing, or development. It is about establishing positions inside the team for team performance management strategies. Undoubtedly, all the members of a team have unique personalities. Some are always "chipper," which is helpful for morale and rousing the troops. Others are adept at organizing and coordinating things. Some individuals are excellent communicators, while others are not. Using each person's distinct personality qualities will increase team cohesion and harmony.
Some of the team's duties may include:
Champion: Someone who likes pushing ideas, rousing the troops, and driving.
Creator: Someone who likes coming up with new ideas, developing solutions, and taking on creative challenges.
Implementer: Someone skilled at managing everyday job operations and administrative chores.
Facilitator: Someone who is good at managing relationships, both inside and outside of the team; they are the glue that keeps everything together.
5. Make Use of Team Management Tools
A wide range of team management tools for effective team management strategies improves communication and task coordination. The significance of team management tools for team risk management strategies is to increase your firm's overall performance. It also increases team productivity and job quality.
A team management tools is essentially a platform accessible to everyone. Each team member gets given a job, the completion of which may be tracked and monitored. Moreover, this also enables the team to know precisely where the project is at any given time. It's pretty beneficial for highlighting exactly where issues and bottlenecks are happening in the system so that remedial action may get performed as soon as possible.
Managing your team is more than just allocating time and creating a to-do list; project managers must be structured from start to finish. The correct team management tools will affect project success and assist project managers in delivering on schedule. At the same time, in order to arrange a team's task, a specific team management solution that allows communication and cooperation get required. Project management is made simpler with the correct team management tools.
TeamBoard ProScheduler: Effective Team Management Strategies
ProScheduler is a complete contemporary resource planning and team management tools. It employs graphics and a one-of-a-kind user experience that is simple to understand and execute within your team. In addition, you may use the integrated Gantt chart system and timeline monitoring to balance the varying workloads of assignments, check on project completion rates, and more.
Moreover, TeamBoard ProScheduler is one of the best team management tools for seeing and planning the overall picture of resource availability and use. It helps project managers manage teams for team performance management and provides insight into the development of a project or program.
Daily Task Scheduling
ProScheduler is a team management tools that allow you to work with your team efficiently. In addition, ProScheduler will enable you to accomplish real-time task management rapidly. You may also assign numerous tasks to various persons, specify due dates for each job, add labels, engage in team conversations, and govern how the team moves tasks through several process phases.
Planning for Resources
ProScheduler has an excellent resource scheduler that displays the various obligations for current tasks. This isn't limited to a macro perspective. You may delve into the nitty-gritty details of any project and then swiftly back out to compare it to another. Because of the high visual quality and drag-and-drop functionality, this is a simple application for any organization.
Timeline for the Project
When you have many projects or timelines, you may create various portfolios or tabs that enable you to switch between them rapidly. This is a significant benefit when you need to add a little more order into your project management day-to-day activities, particularly given how massive Jira is in its basic configuration.
Gantt Chart
The integration of Gantt charts is without a doubt ProScheduler's most significant benefit. This graphical representation of the most popular and beneficial project management system puts out many timeframes and roadmaps based on your preferences and available resources. Moreover, it efficiently manages and edits Jira problems in an Excel-like tabular list view, Gantt charts to help in project management and portfolio management planning.
Reporting
Any project manager working in today's hybrid or remote work environment recognizes the critical need for accurate time reporting. ProScheduler provides an adaptable process compatible with Agile, SAFE, and hybrid settings. Even better, additional functionality to interface with the Jira gadget and Jira reporting will get added shortly.
TeamBoard Time Planner: Effective Team Management Strategies
Every project manager's dream is to lead a high-performing team. Team performance management is the company's and the project manager's greatest asset. Managing a team is difficult, especially when team management tools are unavailable.
TeamBoard Time Planner is a one-app solution for managing your team's tempo and work speed. In addition, it assists your team members in tracking daily tasks, time tracking while working, timesheets, vacations, calendar, timeline, report, cost, and invoices.
Timesheets and Time Tracking
TeamBoard Time provides a complete time-tracking module integrated directly into Jira, allowing your team to report actual time on projects. In addition, the timesheets component extends the power of our resource planning scheduling tool and reports by providing a complete picture of scheduled time versus actual time.
Managing Teams Tempo
It provides an overview of the tasks that get assigned to the members. Moreover, it displays your team's capacity and gives working and non-working days issues. It monitors task progress by logging the time required to complete a task. Sets timelines for days, weeks, and months to report project progress.
Jira Time & Cost Reports
Once logged in to the timesheet dashboard, you will have a clear and concise view of the working week. They get presented with intelligent graphs and charts that provide an interactive and visual overview of how the week looks for a group of resources or individuals.
Time log for each task
This is useful for auditing and retrospectives because it provides a detailed breakdown of the time required to complete each task. You can divide a task among team members to determine the total time allotted and logged for this task. The "Task" section lists each task added to the scheduler. This provides information about the time logged and scheduled for each task. Moreover, to view all tasks, you can filter them and navigate through the pages.
The Bottom Line
Managing a team can be difficult, but you can significantly improve your team performance management by using the proper team management tools. Begin immediately to do your best. It's the right time to make a genuine difference.
Use the TeamBoard ProScheduler and Time Planner, which is available on the Atlassian Marketplace. Assigning tasks to your team members makes it easier to keep track of your available resources. Undoubtedly, It is one of the effective team management strategies. Your team's capacity is shown in broad strokes, and a time log and detailed reports get provided for tasks that have been recorded or scheduled.