What Are Milestone In Project Management?
What are Milestone in project management? It's one of the most important frequently asked questions by novices in the field. Milestones are important because they help track the progress of a project and ensure that it is on schedule.
It would not be easy to know whether a project is on track without landmarks. There are many different types of milestones, but they all serve an essential purpose in keeping a project on track. So, keep reading to learn more about milestones and principles in project management!
What Are Milestone In Project Management?
Project milestones are a method of managing points that helps define an event in a plan. These points can indicate the time of the start and the end of a project or elaborate on the completion of a significant stage of work. Project Milestones represent anything that's been either completed or started. However, it is mainly utilized to serve as an effective planning tool.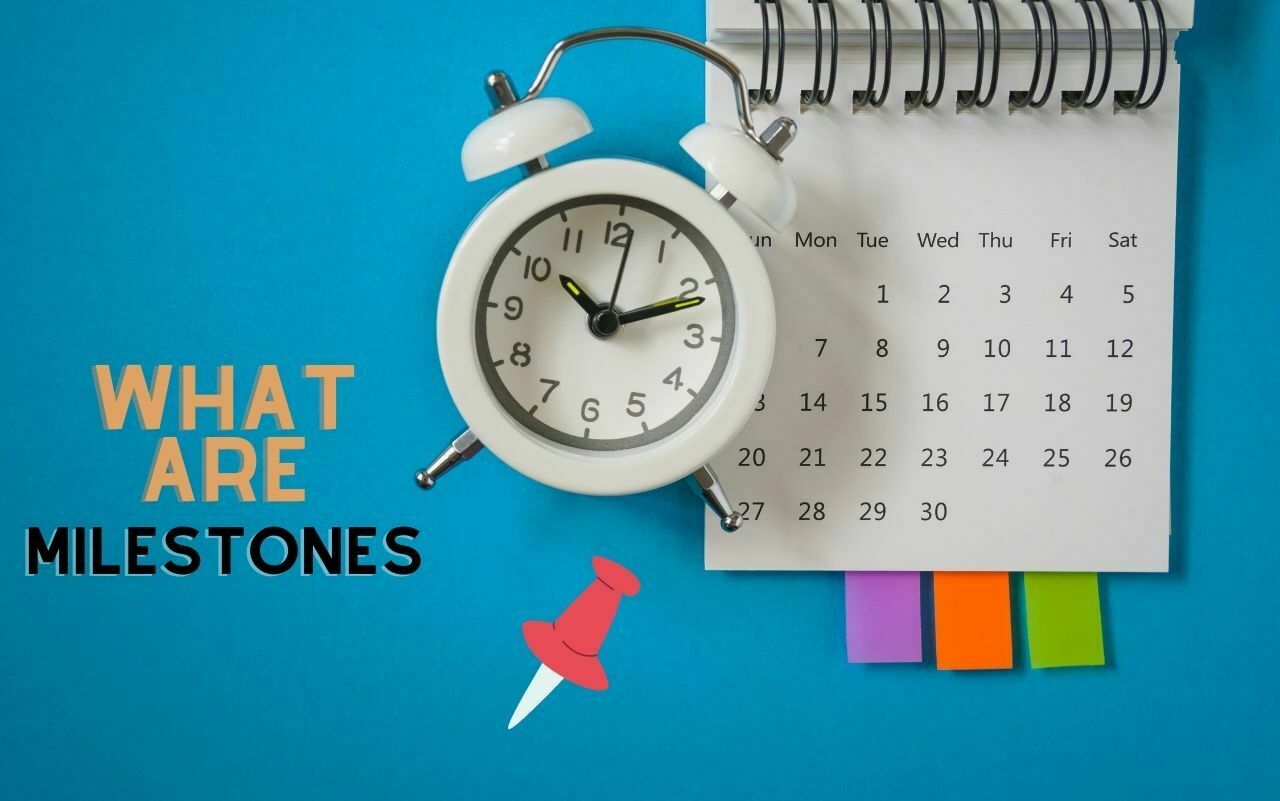 If a milestone is focused on key points of progress in the project, you will understand how it's helpful in planning. Like tasks break an entire project into manageable pieces and milestones separate projects into phases that help managers organize, plan, and manage their plans.
Why Is Project Milestone Management Crucial for Your Project?
Everyone that is part of the project benefits from the milestones. Team members have better efficiency, while clients are easier to comprehend the development. In the same way, project managers appreciate milestones and utilize them to ensure that they are within the project's initial plan.
Milestones in projects beneficial for the;
Team of project members,
Clients,
Project managers.
Other stakeholders as well
Project Milestone Examples
Although the final delivered product is significant, there are other milestones to aid you in achieving the goal. An excellent example of an important milestone in project management can be one of these:
The dates for the beginning and end of the phases of the project.
Approval from an individual stakeholder who permits you to proceed to the next step
Meetings, key deliverables, or even events
Best Ways to Determine Important Project Milestones?
Here are some tips for selecting essential milestones in your project:
Keep an eye on the critical dates when deciding on milestones for the project. Take note of important events, like the dates of start and finish. These dates will give direction and allow teams to focus their energy on the task.
Important dates that you should consider are events that could hinder the ability of your team to complete the project. For example, holidays, training, and other activities that may impact the delivery date of the project. If you include these dates as milestones, you can plan your work to accommodate any delay.
Find The Cause of The Delay
It is also essential to determine the causes of delays when creating milestones. It will allow a Project Manager to account for the delay when making project delivery dates and milestones calculations.
Identify Deadlines
It is also vital to establish deadlines for each of the stages of the project. These could be soft deadlines. However, assist you in developing realistic timelines that let those involved who are not members of the project execution team gauge the speed of the work.
Begin With Multiple Milestones for Your Project.
Incorporating several milestones into your project at the start of your project will make it easier to estimate the dates for completion. If you know an estimate of the deadline for each milestone, you can evaluate it against the actual date of completion. It will allow the stakeholders to give feedback and monitor the project's development about the deadline for delivery.
Include Essential Milestones in The Timetable
Including crucial project milestones in the schedule can help manage stakeholders' expectations. It acts as an interface for stakeholders to monitor how the work progresses, pinpoint delays, and alter their expectations of the team's output.
Find Logical Interdependencies Among the Various Milestones
It is essential to understand how the milestones are related to each other. That allows you to determine a specific order of events. For instance, the workers must complete the foundation of a home before they begin constructing walls. Only after they have erected the walls can they install the roof. Milestones should follow this sequence of events to ensure effective synergy between the projects and phases.
How Do You Create a Milestones Schedule for Your Project?
Consider your project milestones as a moment in time rather than goals and deliverables or tasks. Therefore, you must make milestones that are essential stages within your project. Check out your schedule for the project and identify any checkpoints or important events. For instance, if you're planning an event for the launch of your product, you'll likely set up milestones that represent the completion of the launch message, introducing your website for your product, and launching the product.
What Milestones Should a Project Have?
There's no specific number of milestones that your project should meet. Some projects only have three or two milestones, while others may have more than twelve. Instead of achieving the number of milestones you want to hit, you should set milestones throughout the project's development for the most important occasions.
Common Project Obstacles to Milestones
The art of setting milestones is not science. There is no one exact correct or incorrect way to go about it. However, here are a few of the typical errors teams make when they begin to set targets:
Do not set too many milestones. The number of milestones you require will be contingent on your venture's scale and size. Don't create a set quantity of points "just because." Instead, focus on the essential tasks that your team must complete to enable your project to succeed.
The use of milestones for assignments. Milestones should reflect a specific moment in time. To keep track of the tasks, you must complete achieving your goals. It will help if you use functions instead. You can then use milestones to show the time when tasks must be completed.
Keep your milestones distinct from your other tasks. The best way to meet your deadlines and manage successful projects is to keep everything you do all in one location. Be sure that the project management software lets you control the tasks, establish milestones, and monitor your development in one spot.
Conclusion
You now know what are milestone in project management and how they positively affect your project's execution, planning, and reporting. Milestones are essential in managing any project. By understanding and using the different types of milestones, you can help ensure that your projects stay on track and meet all required deadlines.
It is evident how project management developed into a complicated field, so separating it into the delivery of milestones is crucial. Therefore, administrators can effectively monitor important events and valuable resources to their maximum by using a ProScheduler for managing project resources.