Benefits of Resource Planning in Project Management and How To Do It
Resource planning in project management is the foundation of every project or company. It might range from people to machines to infrastructure. Whatever you need to provide your services is referred to as a resource. Project resource planning is the activity or process of allocating tasks to human and non-human resources in such a manner that the efficiency of the resources at hand gets maximized while outputs are improved.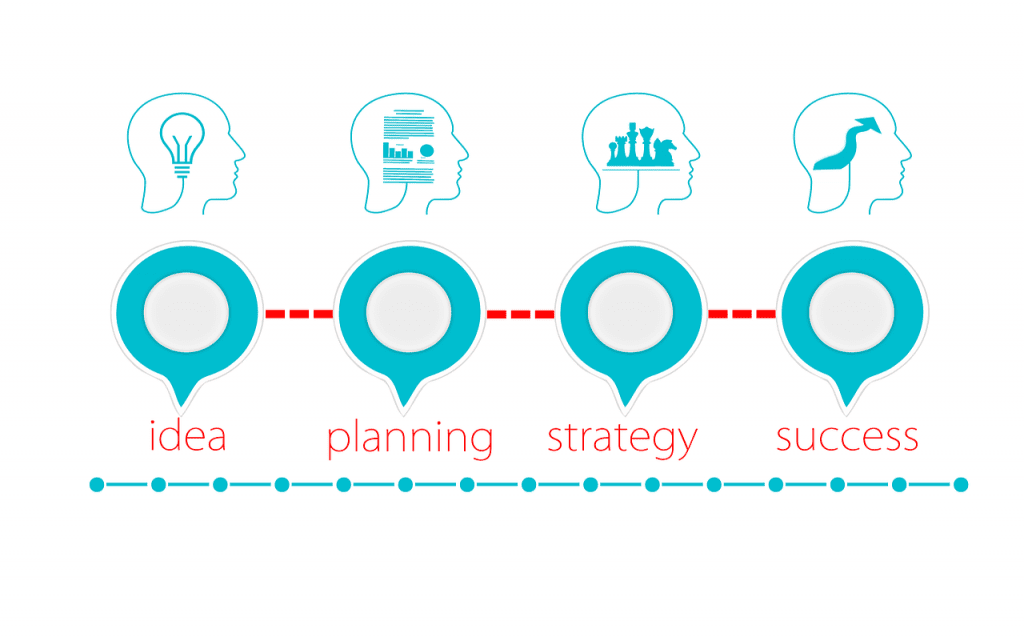 What is resource schedule? Resource scheduling enables you to allocate the correct tasks to the right people at the right time, providing the needed outputs on time. However, resource planning in project management isn't simple, and it's one of the most challenging aspects of project management— until o unless you adopt the right approach. Following is the importance of project resource planning, some of the top advantages of resource planning in project management, and how you can do it.
The Significance of Resource Planning in Project Management
People need food, drink, and shelter to survive; similarly, projects require project resource planning to sustain and accomplish project objectives. The key benefit of developing a project resource planning is adhering to project and customer output deadlines.
A resource planning in project management may assist you with:
Increasing project budget expenditures.
Improve the project workflow process through reporting and forecasting.
Creating a detailed budget for the project and ensuring it finished on time.
Stakeholders have a limited budget for projects, and the operational expenses of project management have risen. Consequently, it is critical to ensure that the resource planning in project management is not squandered. Completing a project with a considerable budget is more straightforward. Still, most of us have to complete tasks with limited funds, which is difficult effectively. 
This is why resource planning in project management is so important. If you effectively assign your resources, you have already completed half of your project. Since resource allocation is the most challenging aspect of project management. Firstly, make a list of the resources needed and begin assigning critical resources to the most vital activities. This will make it easy to prioritize resources and tasks.
Benefits of Resource Planning in Project Management
Running any business is not simple. Every manager understands that a company will not grow effectively if correct planning gets not implemented. In reality, resource planning in project management is a must for any manufacturing firm that wants to compete globally. So we've compiled a list of the hidden advantages of project resource planning.
1.    Well-Organized Internal Structure
When appropriately used, resource planning in project management is a sign of a well-organized internal structure, allowing you to conduct efficient and lucrative initiatives. Aside from being something you do at the outset of a project, excellent project resource tracking may help you manage deliverables throughout the project.
2.    Identifying Internal Efficiencies
It may assist you in identifying internal efficiencies and risks that cause deadlines to slip, tracking how you spend project money across resources, and monitoring a project's billable to non-billable ratio. In addition to helping you establish more lucrative prices, all of these insights are critical for understanding your resource demands and scaling them up or down as needed for future projects. 
3.    Spending Less
Resource planning in project management saves money and increases cash flow by assessing how much a firm can create with the resources it has on hand and designing an optimal allocation of resources to fulfill the company's objectives. You won't waste money attempting to build things that can't get completed yet, whether it's because one of your equipment is undergoing maintenance for the next week or one of your workers is on their vacation for the next two weeks. Project resource tracking enables you to budget based on your company's existing demand, capacity, and material projection.
4.    More Reliable Planning and Fewer Workloads
Identifying your resource requirements early on makes it simpler to prevent bottlenecks. You may also estimate and plan the availability of workers with the required abilities. This results in increased dependability at all levels. High-demand individuals and teams often have an excessive workload, and having a comprehensive perspective of your resource use may help you prevent this issue. Finally, this leads to higher work satisfaction and staff retention.
5.    Customer Service Improvements
Complete knowledge of your resources from the minute they enter your production pipeline to the moment they depart your factory doors is also required for project resource planning. This not only gives you a greater grasp of your management floor, but it also helps you to communicate with customers about the progress of their orders. Better production schedule information implies more accurate product completion projections and, as a result, happier and more consumers.
6.    Enhancement of the Team
A strong team is a team that communicates effectively and knows their particular tasks within the scheme of the operating industrial overall. Resource planning in project management strengthens teams by keeping workers informed about everything from manufacturing resources to equipment to labor requirements. Likewise, employees who understand what gets expected of them and their resources will perform better.
How to do Resource Planning in Project Management
A wide range of team management tools for a successful corporate management team promotes communication and coordination. The relevance of team management tools for resource planning in project management is to improve your firm's overall performance. It enhances team productivity and task quality as well. Project resource planning tools help you to simplify and aid with your job operations. And they make project managers' jobs a lot simpler.
They may get utilized for both long-term objectives and day-to-day necessities. Some businesses want a broad picture, while others depend on them daily. Perhaps you need it for your project's work breakdown structure (WBS), or you aim to close efficiency gaps. There are no such things as rights and wrongs. There is just what is best for you. And the most excellent tools enable you to conduct the kind of project resource planning you need.
ProScheduler is an all-in-one project resource planning and team management tool. It employs visuals and a one-of-a-kind user experience that is easy to understand and use within your organization. The integrated Gantt chart system and timeline monitoring may get used to balancing assignment responsibilities, tracking project completion rates, and more.
TeamBoard ProSchedule is one of the excellent team management tools for effective resource planning in project management. It allows you to view and plan the complete picture of resource availability and usage. Additionally, it aids project managers in team management and provides insight into the progress of a project or program.
ProScheduler will assist you in achieving real-time task management promptly. You may also assign several jobs to different persons, specify due dates for each job, add labels, participate in team communications, and govern how tasks progress through various process steps.
If you have a lot of tasks or deadlines, arrange them into multiple portfolios or tabs so you can swiftly navigate between them. This is a huge benefit when you need to bring more structure to your day-to-day project management tasks, particularly Jira's default setting.
Unquestionably, the integration of Gantt charts is ProScheduler's most major benefit. This graphical depiction of the most popular and helpful project management system offers a choice of timelines and roadmaps based on your preferences and available resources.
TeamBoard Time Planner is a one-app solution for controlling your team's tempo and work pace. Assist your team members in project resource tracking of daily activities, working hours, timesheets, vacations, a calendar, a timeline, a report, a cost, and invoicing.
TeamBoard Time Planner contains a comprehensive time-tracking module directly connected to Jira, enabling your team to report on real-time spent on projects. Moreover, the timesheets component improves the functionality of resource planning, scheduling, and reporting by displaying a comprehensive picture of planned vs. real-time.
It provides a summary of the responsibilities allocated to the members. Moreover, it displays the capacity and problems of your staff for working and non-working days.
It monitors task progress by tracking its time to finish a job. Establishes reporting schedules for project progress in days, weeks, and months. When you log on to the timesheet dashboard, you will receive a clear and straightforward snapshot of the working week. Intelligent graphs and charts are shown to them, offering an interactive and visual summary of how a group of resources or persons will spend the week.
The Bottom Line
Resource planning in project management improves a company's profitability and sustainability by maximizing the potential of its resources. Additionally, forecasting ability boost utilization, safeguard your employees from uncertainty and allow you to make educated choices. It might be challenging to manage a team with solid management practices.
Still, you can substantially improve your team performance management with the correct team management tools, such as TeamBoard ProScheduler and TeamBoard Time Planner, available on the Atlassian Marketplace. You can substantially improve your team performance management. When you give tasks to your team members, it's simple to maintain track of your available team management resources. It's one of the most effective techniques of team management.