What is Project Integration Management with Examples?
Every project has different requirements, scopes, deadlines, and budget demands. A successful project management plan ensures that all the assignments meet their required objectives to attain the targeted outcomes. For this purpose, the project managers plump for a comprehensive strategy that aligns all the project elements and resources with the business goals.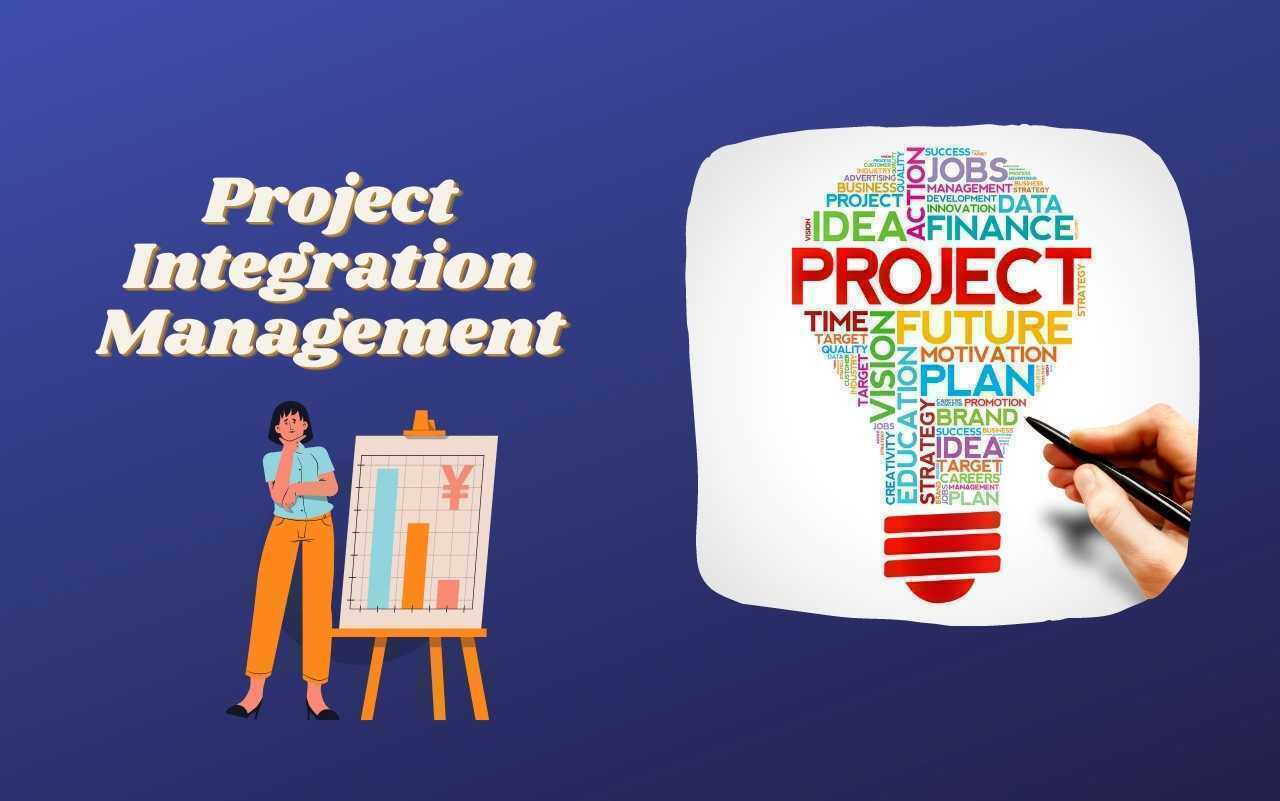 Many business executives use project integration management as a standard practice to develop effective coordination between tasks, resources, teams, stakeholders, and all the project aspects. As a beginner, managing collaboration among different departments might be pretty challenging, but it can be facile if you opt for an effective integration plan.
What is Project Integration Management?
Project Integration management is a productive way to organize various project elements together for effective execution. As a manager, your primary approach is to get the project done within the allocated resources and timeframe. How did it become possible? You have to synchronize all the processes of the projects to execute them effectively.
Moreover, you need to optimize the project dependencies, stakeholders' expectations, consumer preferences, and all the necessary aspects of projects to develop a unified approach.
One example of project integration management is if your project runs low on resources or gets delayed, you need to assess the situation prudently and make effective decisions accordingly to keep your project goals on track. So, what is integration project? It is a cohesive way of managing a project's processes to hit the predefined objectives to acquire success.
Why is Project management integration important?
Successful project execution is a result of adequate management of all project components. It is the utmost duty of a project manager to improvise an effective strategy to get the project meets all its requirements. According to research, about 60% of the managers reported that they always apply a defined project methodology for guaranteed results.
The executives must do effective project planning, resource allocation, budget control, deadline management, work structure breakdown, scope, and quality optimization to keep the projects on track. But if they overlook any one aspect, the project might fail. So, how can a manager optimize all these things together?
So, it becomes facile only if he opts for an effective project management integration strategy. It keeps all the work aligned to accomplish the tasks up to the expectations. If you don't integrate the project processes upfront, it may be pretty hard to scrutinize the conflicts and look for effective solutions. So, an integration approach keeps coordination among all the project activities.
Top Seven Steps of Project Integration Management
As a project manager, you can improve your team collaboration by implementing these productive steps of project management integration. When your team works together by opting for these effective strategies, your company stands out in this competitive business industry. So, you must make a comprehensive productivity plan to keep your workforce coordinated with the system. Let's dive into this.
Establish your Project Charter
It is significant to set up your project charter to clear all the ambiguities of the workers regarding the assigned project. You may structure your realistic project scope, objectives, deliverables, relevant team, and all the project resources in the charter. So, it becomes easy for the workforce to improvise and prioritize particular tasks accordingly.
So, the project charter acts as a foundation that enables you to plan further on the particular projects. The adequate planning of the project structure provides a thorough acknowledgment of the project to the workers and the stakeholders.
Develop an Effective Project Management Plan
The next project integration management step is to develop a more detailed project plan to accomplish it up to the benchmark. For this purpose, you need to set your project objectives and provide your employees with clear deliverable information to manage their content effectively. In addition, you need to schedule your project and break it up into multiple milestones to execute it efficiently.
As a manager, your main approach should be completing the tasks within the defined budget and deadlines. So, you need to allocate productive timelines to get projects on time. So, how can you optimize effective deadline management? For this purpose, you must try a project management tool TeamBoard TimePlanner, to do effective timeline management. This tool also helps you to perform resource allocation, project integration management, and budget planning effectively.
Direct and Manage Project Execution
Next, you have to direct all the project details to the relevant team members to start their proceedings. To inform the stakeholders about the project report, you have to hold stakeholder meetings and communicate to them all the aspects of the project deliverables.
Moreover, as a manager, it is your optimal responsibility to ensure that all the staff performs their roles as prescribed. For this purpose, you need to supervise their progress. You should regularly review their performance. This move enables you to address their issues and make proper adjustments accordingly.
Optimize Project Knowledge
In this step of project integration management, you must assemble additional information to achieve the project goals. This step encourages accountability in the employees to use significant resources to perform their roles fully. So, to produce the required output, you need to optimize the project knowledge to hit the business target.
Monitor and Control Project Proceedings
The main goal of project management integration is to ensure compliance with the project scope. For this purpose, you need to monitor all the aspects of the project consistently to make any improvements in the system. To bring harmony in all the areas of the project, you need to control the project risks to protect your project from failure. The elimination of failure risks alleviates the likelihood of project bankruptcy. So, this principle assists you in having a complete track of your project.
Perform Integrated Change Control
It is pretty challenging to manage the changes in terms of budget, deadlines, and other resources. So, you need to be prudent enough to hail the changes in your systems to the possible extent. The integration of significant changes in the undertakings of the ongoing project is essential for the productive delivery of the project to the consumers. So, as a manager, you need to evaluate the required trends and change the system accordingly.
Close out the Project Effectively
After your project is completed and delivered to the customer after the approval by the client, it's time to close the project. For effective closure, you need to hold a stakeholder's meeting and provide a formal review of the project deliverable. So, an effective closing also plays a significant role in the success of future projects.
Conclusion
In short, project integration management helps you to align your workforce with the project scope and goals. As a manager, you need to synchronize your team members to acquire your targeted outcomes. For this purpose, you need to improvise a comprehensive project planning about the task dependencies, resources, cost, and deadline to execute the tasks effectively.