Hello everyone! We are excited to present the latest update for our Time Tracking Timer – Version 1.2.7-AC in the Cloud Edition. This release comes with some excellent features and bug fixes that aim to improve your experience significantly.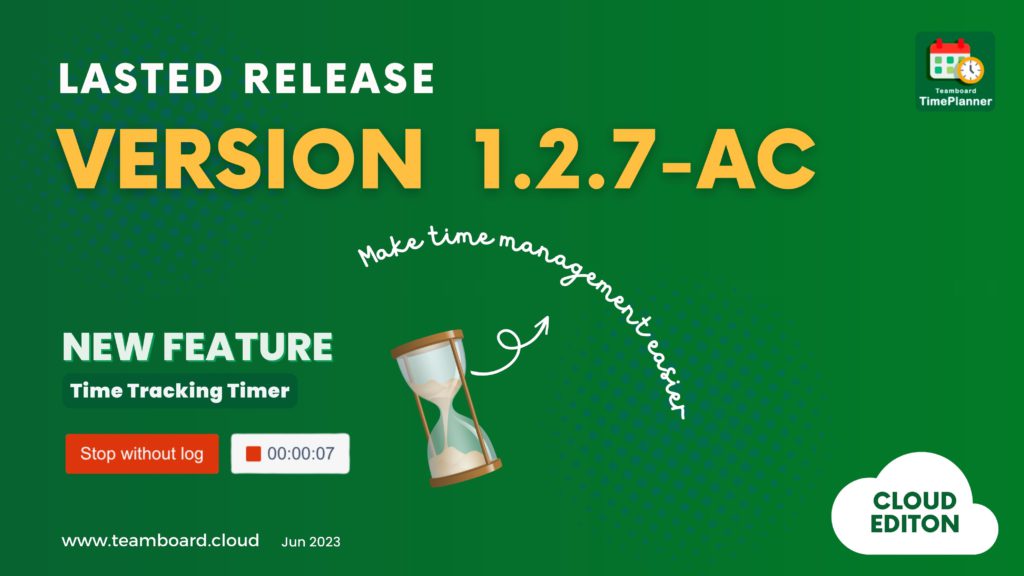 Exciting New Feature: Time Tracking Timer
The highlight of this update is the Time Tracking Timer. This new feature allows you to easily monitor the time spent on an issue and record it in your work log, offering more precise time management.
Integrating the Time Tracking Timer into your issues will:
Provide you with a simple and precise way to track your work time.

Help you gain insights into how long tasks take, improving your ability to estimate effort and manage resources in future tasks.

Foster transparency and accountability by keeping everyone updated on task progression and time spent.
To add the Time Tracking Timer to your issue, navigate to the "Details" panel view of the issue and follow the prompt to add the timer. The process is incredibly straightforward, ensuring you can quickly get back to focusing on your work.
For a more detailed guide on how to utilize this new feature, we have prepared a tutorial video.
Bug Fixes:
We have also addressed a couple of bugs that were present in our previous version:
API timeoffs/search is missing payload:

We've fixed the bug causing the API timeoffs/search to miss its payload. This fix ensures smoother and more efficient searching within your time off data.

Email Text Correction:

Any inaccuracies present in the email text have been rectified to ensure clear and precise communication.
TeamBoard TimePlanner extend our gratitude to our dedicated users who brought these bugs to our attention. We highly appreciate your continued support and constructive feedback.
In conclusion, we believe that our new Time Tracking Timer, along with these bug fixes, will elevate your experience with our product. As always, we are committed to enhancing your experience with our software and would love to hear your feedback. Don't hesitate to reach out with your thoughts and suggestions.
Stay tuned for more updates in the future!