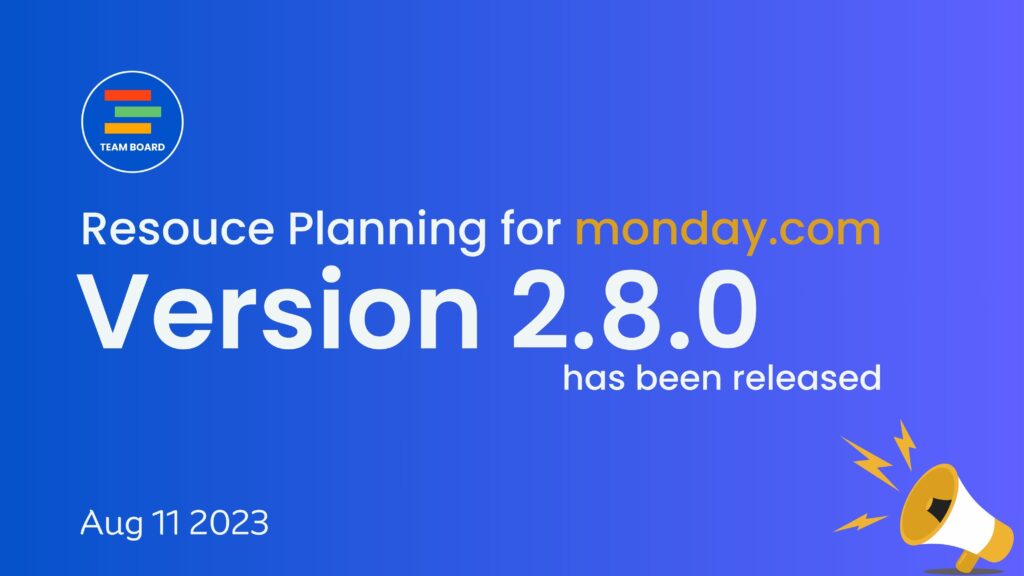 Hi everyone!
First off, a big shout-out to our TeamBoard Resource Planning for monday.com family! Your support has been amazing. We've been busy bees, and today, we're excited to show you our latest work for TeamBoard Resource Planning for monday.com: Version 2.8.0.
New Features in 2.8.0:
Time Frame: Now, you can pick a chunk of days on your calendar and see your planned hours, all added up. Easy peasy!
Workload Mode: Wondering who's up to what? This mode spills the beans on who's doing which task. Super handy!
Support for displaying sub-items: Those little tasks? They're not hiding anymore. You can see them clearly now.
Creation of the top bar: We jazzed up the top bar a bit. It looks cooler and helps you find stuff quicker.
We Also Fixed Up Some Things:
Improved UI and performance: We made our look neater and boosted the speed a notch.
Corrected the Tipseen issue: That little helper, Tipseen, got a tune-up and works even better.
Fix: User order was reset when filtering: If you sort your tasks in a certain way, they'll stay that way, even when you filter. No more surprises!
We really hope you like these updates as much as we loved making them. If you have any feedback or have any further, please send us an email monday@devsamurai.com
Stay awesome and keep rocking with TeamBoard and monday.com!