The Ultimate Guide to Various types of risks in Project Management
Project management is integrated into today's business world. Every organization tries its best to implement its strategies with minimum risks. But no matter how hard it endeavors, there are still chances of various types of risks in project management.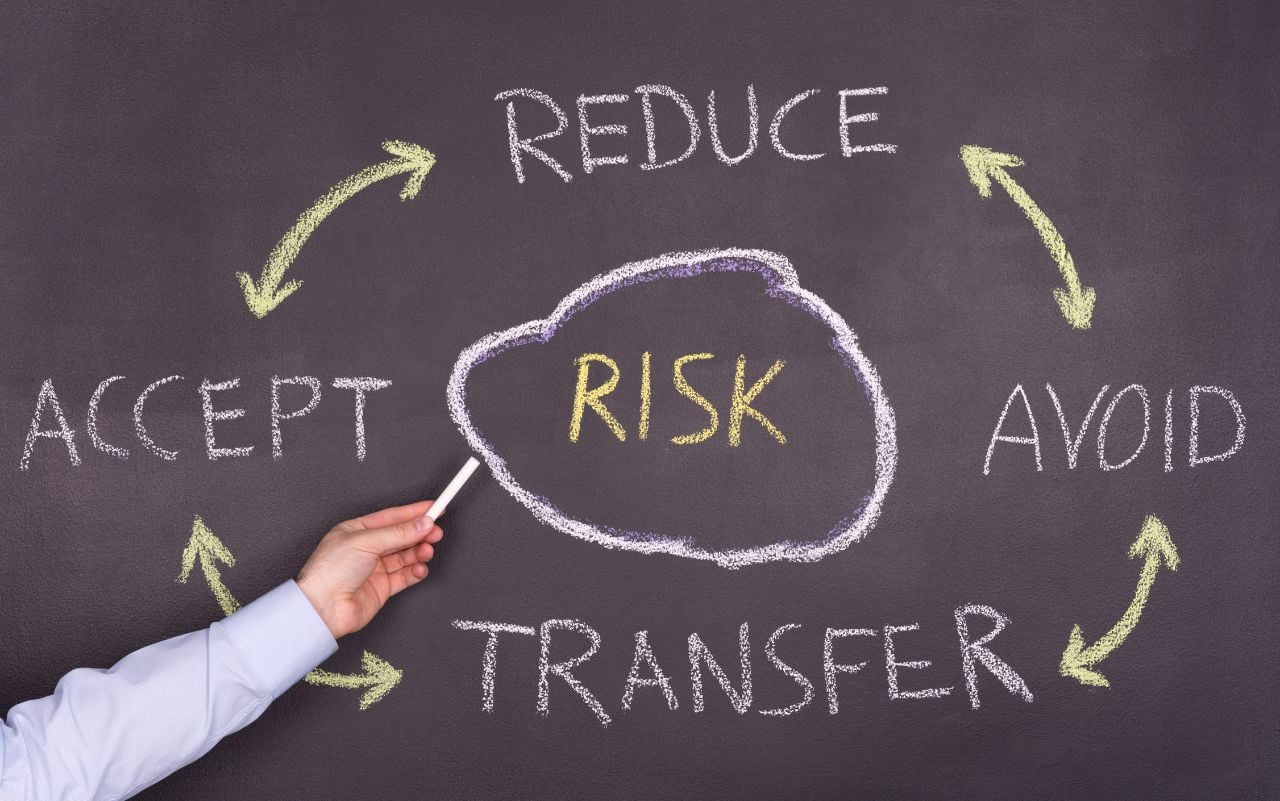 As a business manager, you need to do an adequate risk assessment while planning your project goals. If you overlook project risks, they may have detrimental effects on your success. So, it would be best to identify, analyze and avoid these risks to acquire positive outcomes for your business.
What is Risk Management in Project Management?
In project management, the risk is anything that has the potential to influence the project proceedings. It involves uncertainty about the events of a project and can have a positive or negative impact on it. As a manager, you need to manage these project risks to generate your targeted revenues.
You might be thinking, what is risk management in project management. The answer is pretty intriguing. Risk management is identifying, monitoring, and then alleviating the potential risks that can negatively affect the project's consequences.
If you are a newcomer, how can you figure out what risks are better or worse for your business adventure? For this purpose, you need to acknowledge various types of risks in project management. Let's discuss them in detail.
Various Types of Risks in Project Management
Risk management in project management is significant to prevent your business projects from risk losses. So, first, you need to understand the different types of risks in project management. It helps you familiarize yourself with your project's weaknesses, strengths, threats, and potential problems to improvise a prudent strategy to poise your business for success.
Project risks have two broad categories. Internal and external risks. Let's dive into them;
Internal risks
These risks exist within your business organization. They may generate due to poor systems or the bad performance of your team members. It is easy to handle and manage these risks by following project management principles. For example, poor technology risks, labor shortage, lower morale, etc.
External Risks
The external risks arise outside your organization. It becomes difficult to control and manage these risks for the project managers. For example, changes in regime legislations, economic slowdowns, strategy changes by senior authorities, etc.
Common Project Risks
Moreover, once you start risk management in project management, you will notice that some risks occur more frequently than others. What are these types of risks in project management? This article clears all your inquisition. So, the most common risks you may encounter during your project management are the following.
Cost Risks
Cost risk is one of the most common risks due to inaccurate budget planning. As a project manager, if you don't carry out proper cost estimation, your financial cost of the project may escalate your budget funds. In this case, there is a potential chance that you may run out of money. So, poor planning and mismanagement of the budget may lead your business to experience significant losses.
Schedule Risks
Schedule risks refer to the events that cause unexpected delays in project delivery. In project management, it is the core responsibility of the manager to set project deadlines. If the employees throw off timelines, it results in slow project benefits.
This risk may occur if you don't schedule an adequate timeframe for the proper execution of the project. In this case, the workers take extra time, which can jeopardize your project outcomes.
Performance Risks
These risks mainly affect business goals and results. When a project is unable to achieve a targeted outcome, there is a performance risk. It could be a result of mismanaged project expectations, lack of stakeholder support, or poor team.
Some other Project Risks
There are some other risks you may come across during your risk management. So, as a manager, you need to monetize these risks to avoid project shortcomings.
Governance Risks
The governance risks are connected to leadership performance and board management. It is easy to do this risk management in project management because it is hitched to executive behaviors, ethics, the company's reputation, and more.
Operational Risks
They refer to poor production and implementation system. The project does not generate enough revenues as expected by the managers due to operational risks. These risks occur as a result of inadequate qualitative and quantitative strategies.
Market Risks
These risks include problems posed by commodity markets, foreign exchange, interest rates, liquidity, credit risks, etc. They affect your capability to finance a project.
Legal Risks
Legal risks arise from your regulatory duties. It results from the inability to fulfill contractual obligations, local laws, and legal requirements.
Strategic Risks
While identifying various types of risks in project management, one should analyze the issues that may result during your project planning. If a manager does not consider these strategic risks, it will be challenging to hit organizational goals.
External Hazards
These risks are difficult to control and may result from a sudden unplanned situation. For example, natural disasters, labor strikes, pandemics, etc.
Top Risk management Tips for Project Managers
After reading about different types of risks in project management, you might be thinking about how you can avoid these project risks. You can follow easy tips to avoid these risks.
Align Project Scope and Requirements
As a project manager, you need to collaborate with stakeholders and your team members to define the project scope and requirements. It is fascinating to communicate with others to align your project deliverables to avoid potential risks.
Do risk Assessments and Monitor your Plans
You can keep project risks in check by doing a regular assessment. You should prioritize your projects and monitor your plan regularly. For this purpose, you need to manage your budget and project deadlines. You should also watch your team's performance to avoid any risks.
Promote Communication and Analyze Project Reports
You should have strong communication with your employees to avoid pitfalls during project management. Many project risk management examples manifest that a good communication plan reduces risks that may negatively affect your project.
Moreover, a weekly project report keeps your project partners updated about the progress. It also helps you figure out your employees' performance and current project status.
Conclusion
In short, while planning business goals, one may encounter many types of risks in project management. These risks mitigate your business credibility, and you will not achieve your expected outcomes.
These risks may result from inadequate budget planning or scheduling. You may also run into risks if you overlook the legal requirements and commodities. So, as a project manager, you need to monitor these risks to avoid business losses. In this regard, ProScheduler can offer great help. It assists businesses in planning and scheduling resources, crafting and allocating budgets, and even tracking employees' performance and project reports. This mitigates various types of risks in project management.
Just schedule a free demo to get started with it!