Resource Planning for Jira
Access the capacity of your team and schedule tasks accordingly. Learn more
ProScheduler - Resource Planning Solution for Jira
Resource Planning for Jira
See the big picture! Gain insights into each team member's tasks, availability, and current workload at a glance.
Easily create tasks within Jira and assign them ensuring balanced workload distribution.
For each Jira issue, track the actual logged time and compare it against the scheduled time.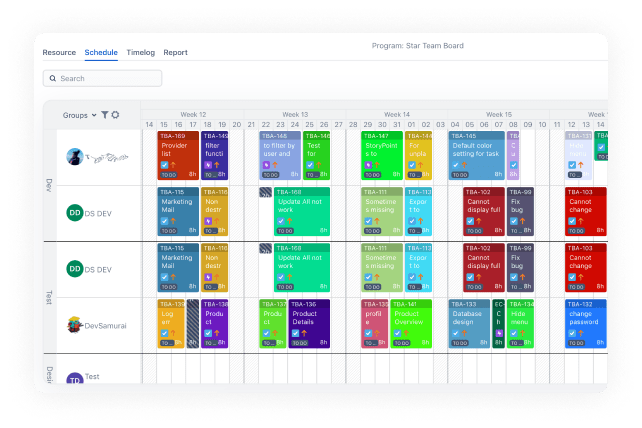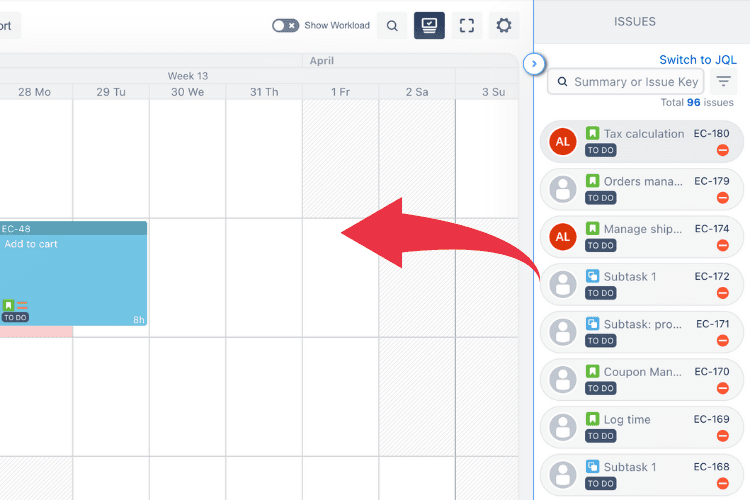 Drag & drop to plan
Easily locate specific Jira issues with the integrated search function.
Streamline task planning by simply dragging and dropping issues into your desired schedule slots.
Resize card to adjust plan
Adjust task durations or deadlines with a simple resizing of the card, ensuring flexibility in real-time planning.
The drag & drop interface provides a clear visual representation of task distribution, making adjustments and re-scheduling a breeze.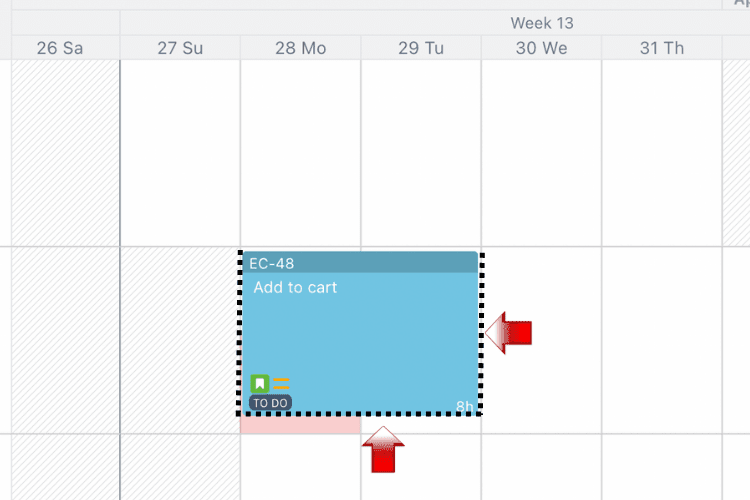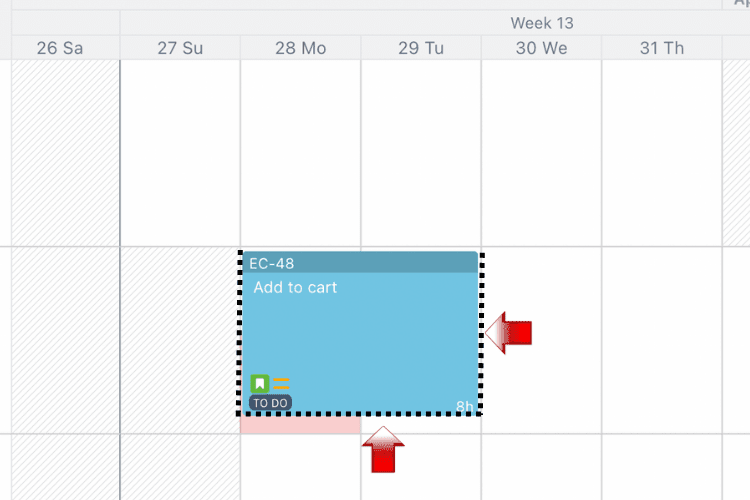 Workload Overview
Access a comprehensive snapshot of your team's current tasks, upcoming deadlines, and overall work distribution.
Visual charts and graphs depict workload intensity, helping managers quickly identify peaks and lulls.
Stay updated with live data feeds, ensuring managers are working with the most current workload information.
Rich Reports
Generate in-depth reports tailored for projects, programs, or individuals, accommodating varied managerial needs.
Display time logs in visually appealing charts and graphs, simplifying data interpretation and showcasing trends or anomalies.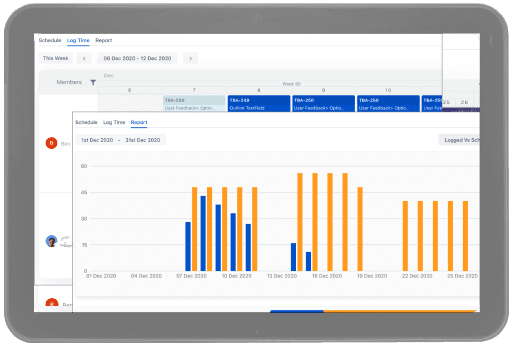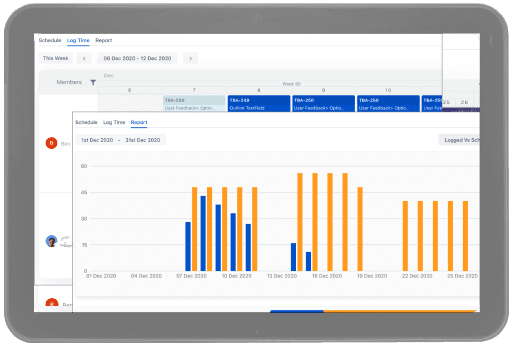 Customizable Filters
Narrow down workload data to specific projects, helping managers focus on particular initiatives and their associated tasks.
Choose to view workload over daily, weekly, monthly, or custom timeframes, aiding in short-term task management or long-term strategic planning.
Customer Reviews
Beautiful app! fancy scheduler and modern UIUX, I strongly recommend this over other expensive legacy timesheets apps.
The app looks promising I have just installed it today and starting to discover it's features. One thing I couldn't find a way around is cancelling an Approved Vacation or changing it's period range, it will be awesome if such option is available.
I am using this app daily to manage my team and very satisfied with its capabilities. Support guys are very nice and normally response instantly. Keep up a good work the Samurais!